Overview of SAP
SAP basically stands for Systems, Applications, and Products in data processing. SAP has provided an extensive support for industries by developing well-strategized and efficient ERP applications. But, more advanced technologies emerged and paved way for Big Data, Data Science, and Internet of Things. SAP did not possess an independent database. In order to get rid of the dependency on other providers for a database, SAP designed its own database to handle all the data and information. Hence, HANA came into existence. HANA is an in-memory and reliable database that combines row-based and column-based database architectures.
Watch this SAP S4 HANA Logistics video
In today's world, consumer centricity has become the top priority for almost all companies in the Consumer Packaged Goods (CPG) sector. Growing agility and price competitiveness have led to increased stock units and shorter product life cycle. This has become a challenge for CPG companies to become more responsive to volatile market situations. A solution had to be obtained, and this was when SAP S/4HANA Logistics got introduced.


What Is SAP S/4HANA Logistics?
SAP S/4HANA Simple Logistics is a new solution to handle situations that deal with growing agility and price competitiveness in the market, more quickly. SAP Simple Logistics can also be termed as SAP S/4HANA Enterprise Management. It is an efficient, yet simple, way of organizing and managing an enterprise's logistics.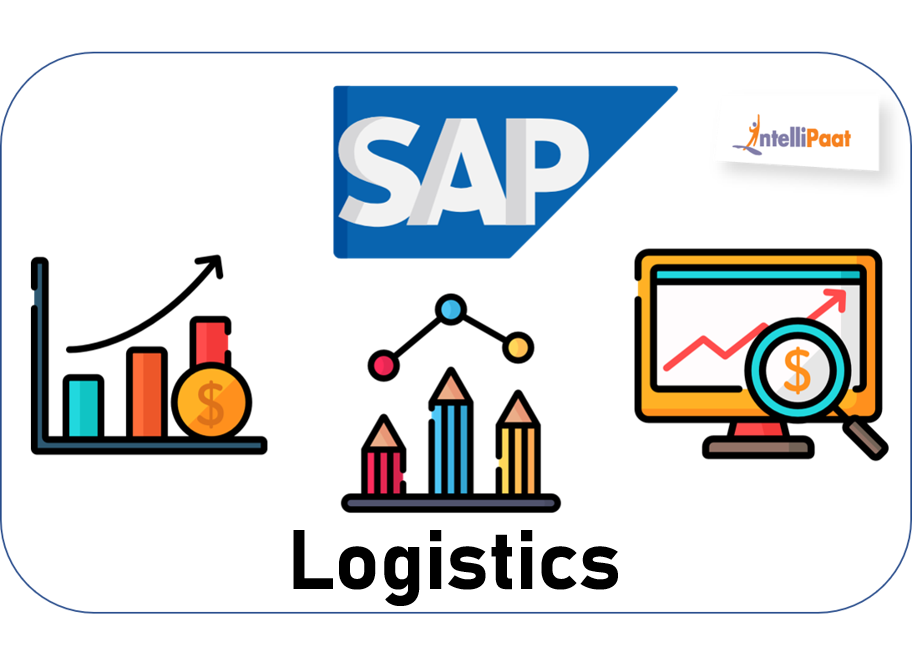 Features of SAP Simple Logistics
Supply chain: This mostly contains a network of warehouses, inventory, and transportation. SAP Logistics organizes, controls, and manages all components in the network.
Manufacturing: It carries out efficient manufacturing and meeting customers' requirements.
Contract management: In order to maximize operations and financial performance, the creation of contracts, their management, and execution are performed in this feature.
Sourcing and acquisition: Entire strategic sourcing for contract processing across all categories can be carried out by SAP sourcing.
Demand planning: This feature allows us to forecast future demands,and we can create both value-based and quality-based plans
Material management: This feature manages purchasing and receiving of goods, material storage, and invoicing.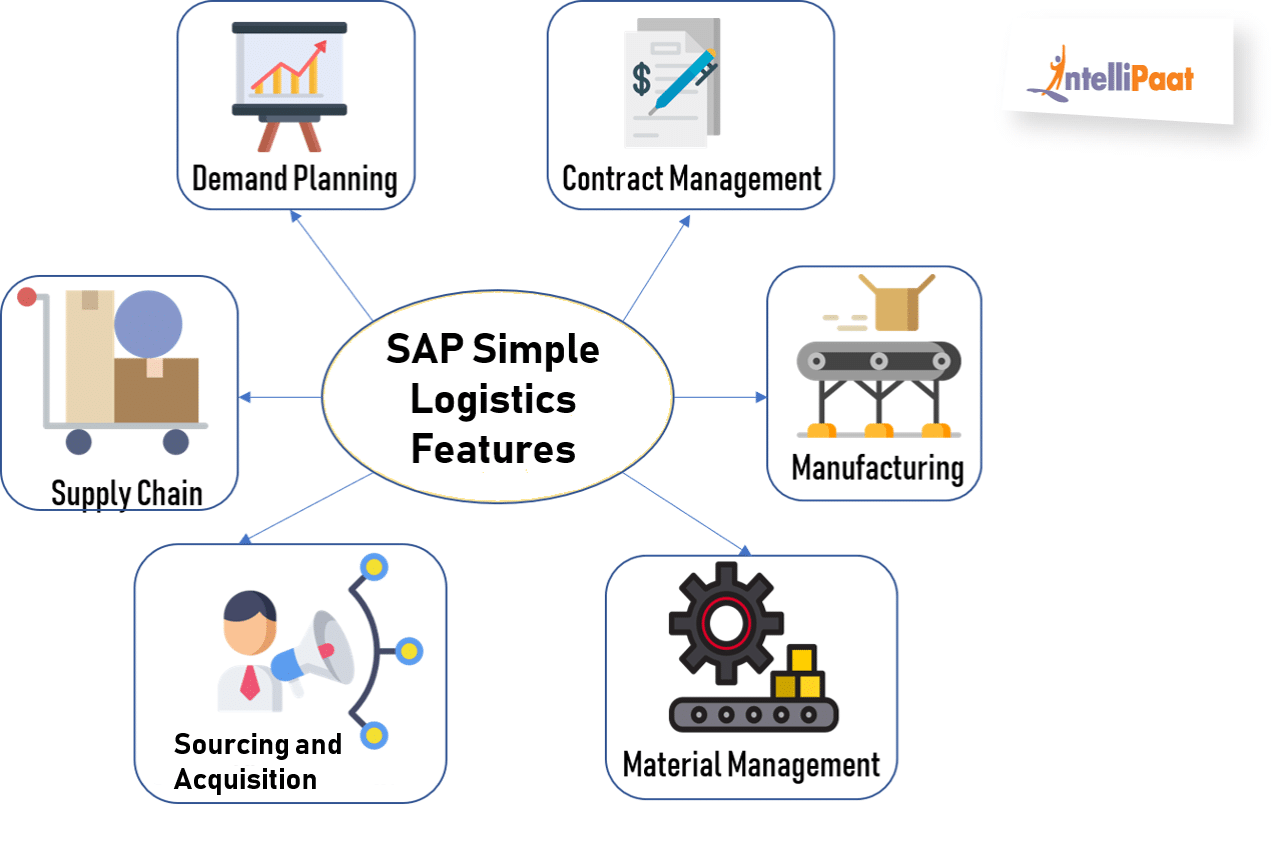 Benefits of SAP Simple Logistics
Increased throughput: This is done by eliminating data redundancies and reducing data footprint.
Reporting and analysis: Real-time analytics at the lowest level of granularity on primary transactional data is possible without aggregates.
Scalable infrastructure: Optimized system landscape and reduced number of systems give customers high performance with lower total cost of ownership.
User experience: Increased business and user experience, caused by the new and improved role-based UIs and their availability on multiple devices.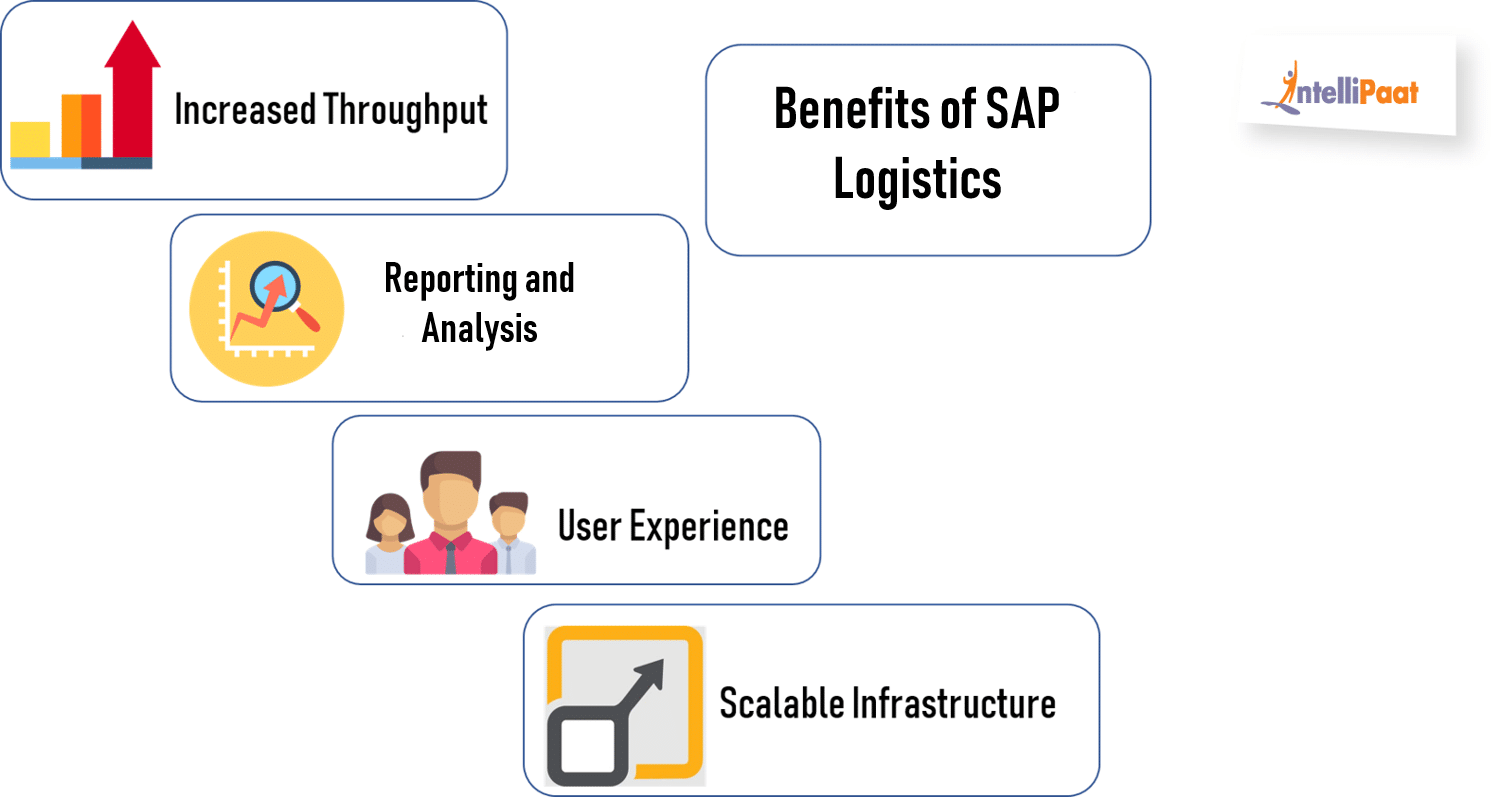 ERP Model Vs. S/4HANA Data Model
In order to manage a large amount of data, SAP introduced a new version of business suite, S/4HANA, that uses computing power to process the data. To make it clear, SAP S/4HANA is not a successor of SAP ERP solution. It is a separate product line. Well, below are some of the benefits of SAP S/4HANA over the ERP data model:


SAP S/4HANA data model drops all aggregate fields and history tables
No need for updates on aggregation tables
New stock types can be implemented easily
High-speed evaluations