Jobs in Data Science
Career Opportunities in Data Science
What is Data Science? It is an act of extracting valuable information from large datasets utilizing knowledge of statistics, probability and data mining.
Data Scientist has been revered as the 'hottest job of 21st Century.'  A recent study by RJMetrics (a software startup) acknowledges that the number of data scientists has increased as much as two times over the last four years. The study also reveals that more than 11,400 data scientists are currently employed by companies around the world.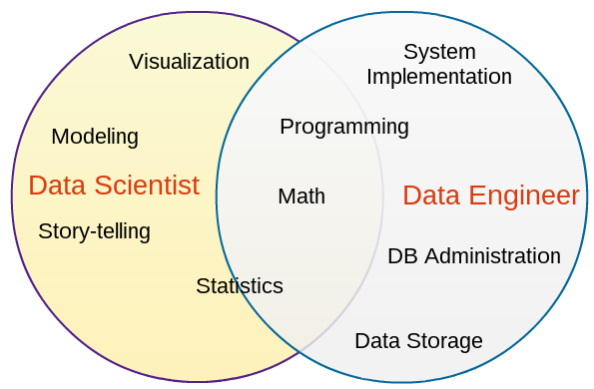 The company plunged in  LinkedIn to find out the career scope in this field and found that from 236 million profiles, around 65% are looking for individuals who tagged 'data scientist' in their job title. Interestingly, this job title scantily existed a decade ago while now the reports show a tremendous twist in the numbers learning data science and requiring the skilled professionals.
Presently, individuals and organizations are aspiring to receive hands-on training on various DS-related platforms and technologies like Statistical analytics, Recommender systems, Big Data skills, R Programming, Machine Learning, Hadoop admin, Hadoop testing, Hadoop development and others. For a better job title, a combination of some and all of these skills is preferred and required.
One of the biggest panaches these days is acquiring a job title of Big Data-Data Scientist, which includes mastering the concepts of all Big Data analytics like Hadoop, Mahout, Solr, Cassandra, MongoDB, Apache Storm, Spark, Scala, and Data Science suite including Machine Learning, Statistics & Prob., Recommender systems, R Programming.
Facts and Figures
According to Forbes, Jeff-Hammerbacher and DJ Patil were the first to create data science teams at Facebook and LinkedIn, respectively.
The Harvard Business Review ascribes 'Data Scientist: The Sexiest Job of 21st Century.' It further mentioned that the Data Scientists all over the globe have played major roles in Silicon Valley and other top companies of the world.
A recent study by LinkedIn profile RJMetrics, the number of data scientists has doubled in the last four years. This report published by Forbes also asserted, "52% of all current 11,400 data scientists on LinkedIn have added that title to their profiles within the past four years."
The data scientist careers are anticipated to upsurge by 18.7 percent by 2020 (from 2010).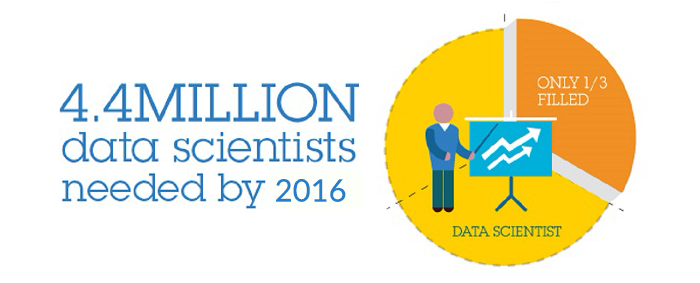 Most companies are on a hiring binge, with full acceleration to their recruitments for experts in data science skills, with Microsoft topping the graph. Below is the graph of the top companies indulged in massive recruitments for the job positions across the board.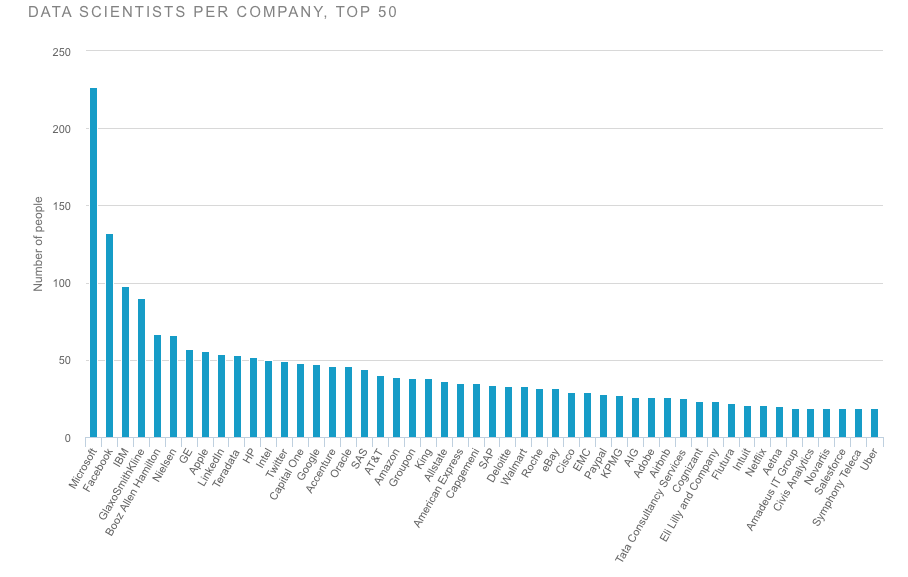 Job Statistics
Hadoop-erscontinue to cherish the Top-Paying Jobs worldwide. The curve is the epitome of the present demand for Data Science professionals skilled in various platforms and services.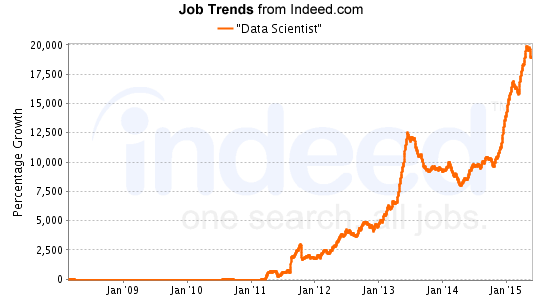 The average salary of a Data Scientist is $120,000, and In India, this figure is Rs. 607,193 per year.
The IT industry hires the highest number of data scientists. Here is the list of business and IT leaders creating huge number of matching job positions:
Microsoft (acquires the number one position)
Apple Inc.
Facebook
LinkedIn
Twitter
International Business Machines
General Electric Co.
GlaxoSmithKline
PLC
According to various job roles, the salary of individuals differs in different fields. Some of the popular job titles for DS and BI are explained below with their relative average salaries. A data scientist holds the top rank among all job titles.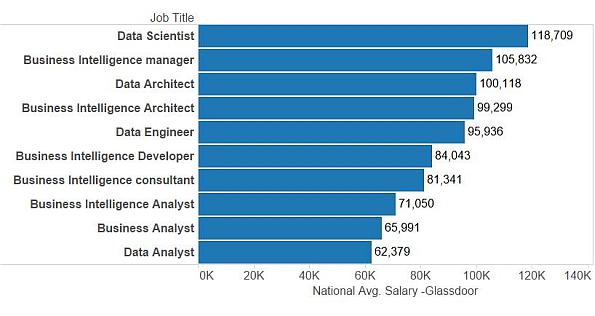 Prerequisites to learning Data Science
Gaining that extra edge as a data scientist involves learners to have a mind bend towards mathematics, calculations, statistics and probability.
The Burgeoning Demand for Data Scientists
If you aim to grab a Data Scientist position in your dream company, you need to master the concepts and learn from expert training and trainers. Since such trainings help you employ your learning through real-time examples, they are highly preferred enabling you to show results and be productive to the company you work.
However, the companies are facing serious technical limitations due to this scarcity. The shortage of Data Scientists is a big concern for top multinationals that are widely searching for experts and proficient individuals in several sectors.
Join the recommended independent and combo training courses today and give a wonderful boost to your career. The courses are designed to give you a clear and in-depth understanding of core concepts and providing explanations through various real-time assignments and examples. Thinking from future perspectives, these courses also prepare learners for concerned Professional Certification Exams.