Jobs in Python
Career Opportunities in Python
Landing to Your Dream Job in Python
Whether you are a fresh graduate or an experienced IT professional, it's never too late to start learning to code and get a significant boost in your career growth. Coding and programming are the most important pillars of IT sector, widening its usage in e-commerce, banking and finance, healthcare, media and entertainment and many other commercial enterprises.
However, there are many complex businesses and IT services and skills that have sprung up in recent years, Coding continues to be an extensively demanded skill in the job market. Programming has expanded its reach so much so that it has invaded the minds of most developers and organizations.
You can't deny the fact that everything around you today is programmed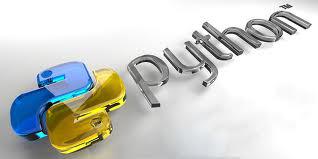 and involves strong thousands of lines of code that runs the system. According to a survey conducted in the US job market, it is anticipated that there will be more than a million jobs in Computer science and Information Technology.
The latest statistics ranks Python as the top programming language giving you better jobs and bigger salaries. It is in fact the most easy-to-comprehend open source scripting language featuring libraries and functions for almost any statistical operation, even on structured data.
It is interesting to note that to enter into the biggest employers across the globe, this language will the foremost requirement. If you explore Google Internships, you will find that the first language an intern is required to know is Python. There is continued growth in Python jobs and a significant uptick is expected in Python-related hiring for the years to come.
Market Insights
A report presented by Dice last year reveals that Python is one of the fastest growing tech skills for increased job opportunities. Similarly there are several renowned market insights that demonstrated the growing needs for the coding language:
With an improvement in ranking from last year, Python has been ranked in the second pace in PYPL Popularity of Programming Language Index. It accounts a share of to 11.3% in the global business market. It demonstrates that Python has grown the maximum in last five years with 5.4%.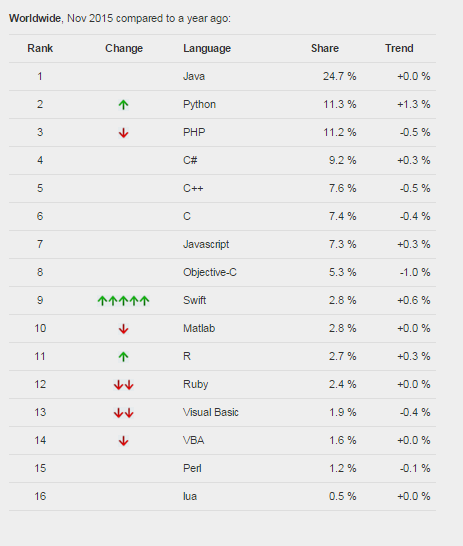 The TOIBE Index for October 2015 places Python at sixth place, showing a two points increase in its ranking from last year (it was on the 8th position). The index table also presents that how the programming language has struggled in the last 15 years and has shown a remarkable improvement in its ranking (from 25 in 2006 to 6 in 2015).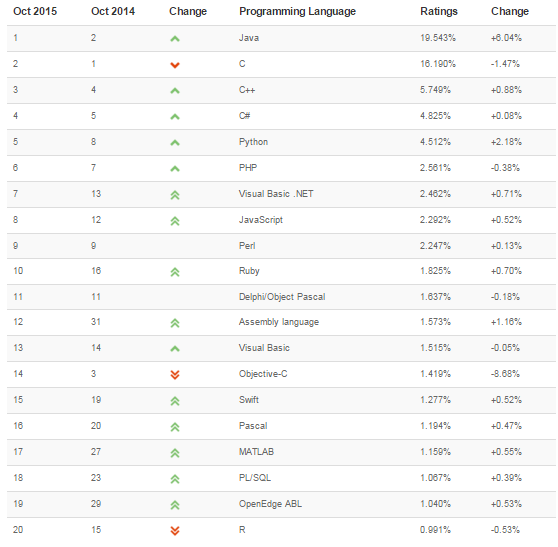 Python was spotted at number 3 on GitHub Q2 2014, with an increase from 4th in 2013.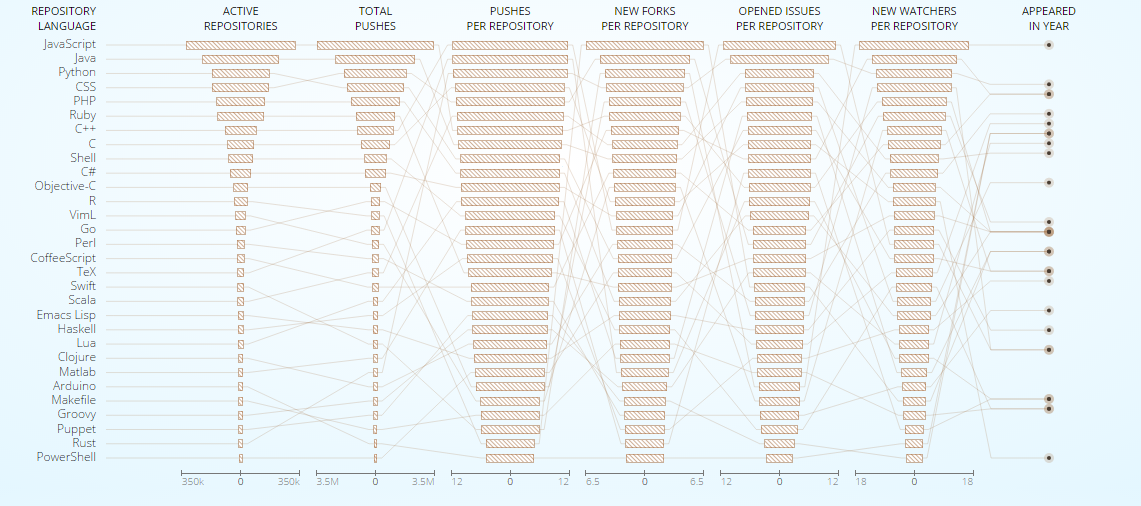 Job Trends
The above job posting report by Indeed.com evidences Python to see an excellent % improvement in the number of jobs in the last decade. The Python world looks flashier from both perspectives – Developers and professionals are constantly falling to learn the language and employers are looking for skilled individuals to accomplish their Projects.
The average salary of a Python Developer has increased from $85,000 to $185,000. The numbers are whopping for New York and San Francisco, with an approximate avg. salary as $125,000. UK is running in the top positions with an average salary around £46,251.
There are around 19,506 open job positionsavailable for Python Pro across the globe.
Although, the list of top companies extensively looking Python programmers is endless, Google, Microsoft, Amazon, Intel Corporation, IBM, Cisco, J.P. Morgan, Hewlett-Packard are some of the top employers in the world.
Prerequisites
Learning python can either be a stepping stone in your programming career or prove to be the leading-edge in the technical course.  A mind bend towards object-oriented programming concepts can be beneficial for learners to stay ahead in the competitive world.
Get to grips with Python
If you have read through the above statistics and information for the tremendous growth of Python programming, you could conclude that all points lead to the increasing demand of skilled applicants to escalate in their technical careers.
While the coding world is the best fit for masters and experts, especially when it comes to top employers, it is important to gain in-depth knowledge of the language, from understanding the theoretical concepts to implementing them for solving real-time problems. Learning the right skills so as to become a Pro is the requirement and thus, taking proper training is the solution.
Intellipaat aims at providing the best hands-on Python training with multiple independent and combo courses. You can learn beginner as well as advanced concepts on a single platform. Browse through our recommended courses, learn Python and prepare to lead the organization with your coding skills.
Sales Offer
To avail this offer, enroll before 03rd December 2019.
This offer cannot be combined with any other offer.
This offer is valid on selected courses only.
Cashback will be accumulated in Intellipaat e-wallet
Please use coupon codes mentioned below to avail the offer

Sign Up or Login to view the Free Jobs in Python.