ETL stands for 'extract, transform, and load.' In this blog, we will discuss on how to become an ETL Developer. To become an ETL Developer, you should have years of quality experience in coding with a programming language so as to develop convergence and you should also have experience in the use of the ETL tools.
Isn't a developer's job really admirable? Why don't you guys become a developer in ETL? This article will give you an overall idea of how to become one of the best ETL Developers in the industry.
In data processing, data has to be carried from one database to another and this process is called the ETL process. The ETL process consists of extraction (E), transformation (T), and loading (L) processes. In the extraction process, the data is taken out from a source. It is then acted upon during the transformation phase. In this phase, the data is converted to a standard format to be suitable for the new target data warehouse. And then, finally, this transformed data is loaded into the destination database in the loading phase.
Professionals of this ETL process keep on working in order to carry out this workflow. ETL Developers are the ones who are keen to develop these processes. With the rise in this technology, the demand for ETL Developers is swelling.
Employment experience a professional should have to apply for the ETL Developer job profile:
The person should know the prospects of databases and should also have working experience with related projects.
ETL Developers should have years of quality experience in coding with a programming language so as to develop convergence.
It is mandatory to have experience in the use of the ETL tools and also in information relocation and data amalgamation.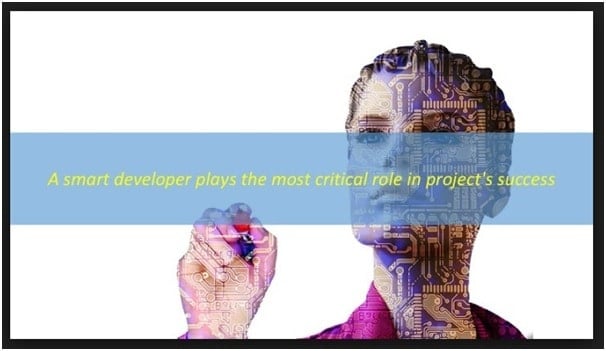 Technical abilities a person should carry to grab an ETL Developer job in the industry:
The person should know to do quality analysis of the ETL codes so that it is suitable for compilation and final liberation.
He/she should be able to run and simulate the code written for the ETL process.
The developer should have knowledge on how to build timelines and upgrade the arrangement during differences.
He/she has to rise in situations where ETL process related issues emerge and has to escalate them to the technical support team so that such matters are repaired at the required time.
Contribution and involvement of the developer guarantees the efficient working ETL processes. Testing consumes more time if coding is not done properly. So, the developer's work is much more important than that of the co-workers. Hence, he/she has to be very good at ETL coding.

Mandatory technical proficiencies a person should posses to become a great coder in the ETL projects:
Reasonable proficiency and understanding in the ETL development tool and an aptitude to become skilled from a guide on the development. Learning from others who has already been working on the same project will save your time.
Aptitude to take the helm of the crowd for case organization, case-concentrated efforts, and arrangement responsibilities.
Capability to reservation foundation and objective lists for element quality analysis.
Talented with the knowledge of programming in SQL language for customizable database extort or modernize announcements. Knowing SQL and the database is two great advantages for working in ETL.

Core skills to become a developer in the ETL projects:
The aspirant should have complete awareness about the updates of the ETL technology.
He/she should have complete and clear knowledge about all the ETL concepts, including the flow of data, data fortification and data reinforcement.
The person should be able to recognize folder conceptions of reliability, manifestation and solutions, and bench metadata.

Certifications
Today, in this highly competitive tech world, certifications play a great role in grasping a lucrative job. If you have an ETL certification from a reputed technology institute like Intellipaat, then it will be an added advantage for you to start a grand career in the ETL Developing domain.
At the bottom line, developing is an ultimate career choice with rising demands and top salaries. So, working on a career expansion that too in a thriving tech field like ETL Developing truly makes a lot of sense.
Read these top trending ETL Tools interview questions and answers!