Spotfire is an extremely powerful enterprise-grade analytical platform for deriving valuable business insights. It is a smart, secure, flexible, and scalable tool that provides data visualization, discovery, wrangling, and predictive analytics capabilities. Spotfire also includes an effective dashboard and interactive analytical apps as well.
Imagine, you are a Data Analyst in an organization and the CEO of the organization wants to invest in a European football club. The CEO wants to know which is the better team, how many matches they have won in the recent years, the revenue they generate, and so on. He expects all this data in one clear visually interactive presentation. Do you think, it's complicated to present all the data in one visual presentation? No, it's not when you have TIBCO's Spotfire; it is a single platform that provides a fast and flexible environment for visualizing and analyzing data.
Want to grab a detailed knowledge on Spotfire? Join this extensive Spotfire Training!
What is Spotfire?
Spotfire allows users to combine data in a single analysis and get a holistic view of the same with an interactive visualization. Spotfire software makes businesses smart, delivers AI-driven analytics, and makes it easier to plot interactive data on maps. The platform helps businesses transform their data into powerful insights with ease and in less time. It speeds up data analysis across an organization for faster, confident, and much accurate decision-making.
Check out this insightful video on Spotfire:

Data Discovery and Visualization
Companies now are flooded with huge amount of structured and unstructured data from different sources, and it is quite difficult to analyze data. Nevertheless, the present-day data discovery techniques powered with AI and Machine Learning take data analysis to a new level. Spotfire allows data discovery, where we can search for data like a simple web search.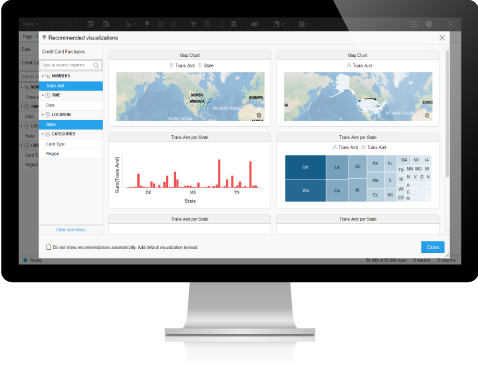 Data Visualization
is a graphical representation of data. Spotfire visualizes, interacts, and shares the data to find out the risk and opportunities in the analysis. Spotfire deploys visualization through graphs, 3D charts, and other interactive forms.
Dashboard and Analytics App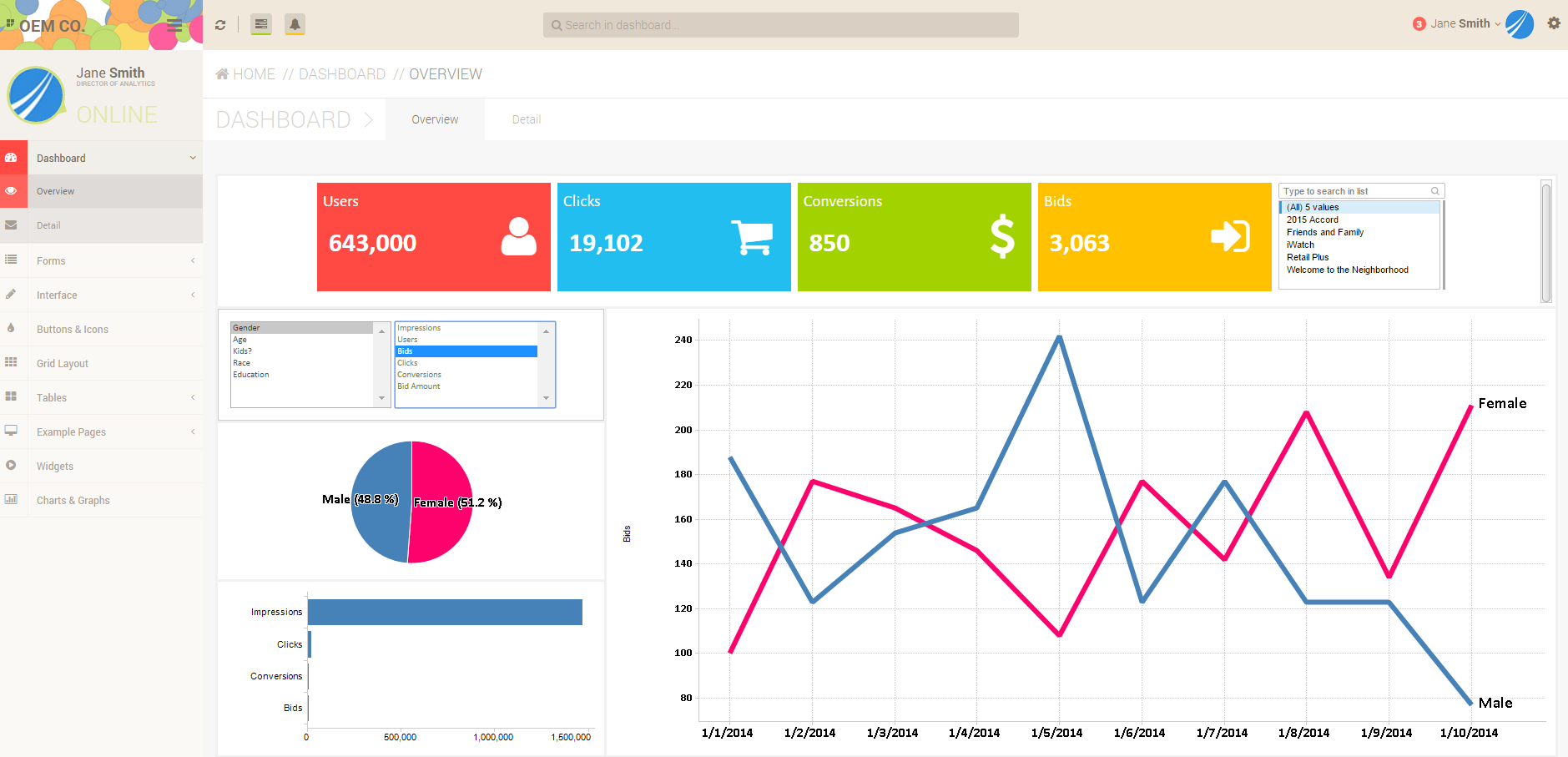 Creating an operational dashboard and analytics dashboard has never been so easy. Spotfire makes it so simple to share and publish them directly to tablets or desktop through the zero-footprint web client. Because these capabilities are role-based, the analyses are shared securely, they are audible at will, and are preserved over time. This method encourages exploration and collaboration with the presentation of a clear message through an impressive display of data.
Predictive Analysis
Predictive analysis consists of certain statistical techniques like Machine Learning, data mining, and predictive modeling that analyze current and historical data and predict the future happenings or unknown events. In Spotfire Predictive Analytics, we can anticipate emerging trends, take preemptive actions to minimize risks, and make better decisions with much greater confidence.
It has three predictive analytics platforms:
TIBCO Spotfire Statistics Services
TIBCO Enterprise Runtime for R
Spotfire Predictive Modeling Tools

Advanced Collaboration Tools
Spotfire's contextual collaboration capabilities uniquely support this natural decision-making process—from spontaneous and free-form brainstorming to decisions made within a formalized workflow—through a new level in social analytics. With Spotfire's collaborative BI approach, we can capture and socialize moments of insights, ideas, and hypotheses with peers, advisers, and customers—whether in an existing portal or Spotfire. From there, we get the power to make more informed and transparent decisions at a more rapid rate.
Why Spotfire?
Large amount of complex data becomes difficult when it is analyzed over spreadsheets or reports; it becomes easier when data is processed over graphs or charts. Data visualization is a quick and easy way to convey information and to understand it. Spotfire makes visualization much easier with its interactive way of presenting data in charts, graphs, and 3D forms.
By allowing us to process large amounts of information at once, Spotfire opens up the windows of understanding to ease our business operations. Decision analysis is fueled by the available data and information. When we feed accurate, unbiased data visualizations into our decision-making tools, we get the ability to make better decisions for our enterprise.
Benefits of Spotfire
Spotfire helps identify the area in which there needs to be an improvement. Let us take a scenario, in your organization, you find that there is an economic crisis and the shares that you bought are falling. So, you analyze the data from the previous years and find out the shares that will boom in the upcoming days. Then, you ask your organization to invest in those shares. Spotfire here helps you in following ways:
Spotfire helps in finding the facts that ruin the customer–organization relationship.
It helps analyze the fall and rise of a product in the market through graphical representation of the sales and reviews of the product data.
It predicts sales volumes.
Through Spotfire, future can be predicted by analyzing the past and current data using statistical techniques.
TIBCO Spotfire significantly reduces the cost of ownership by enabling users to handle hundreds of their end users over the Internet with the help of just one database.
Features of Spotfire

Big Data Analytics: Spotfire can handle or analyze complex or large data.
Content Analytics: Spotfire can analyze the content such as documents, news sites, customer conversation, and social media discussions to answer specific questions.
Predictive Analytics: One best feature of Spotfire is that it can predict feature by analyzing past and current data.
Data discovery and visualization
Dashboard and analytics apps
Advanced collaboration tools
Pros
Ability to quickly identify outliers in datasets
Aggregating data and presenting them in a dynamic chart
Visually identifying clusters within datasets
Pretty easy to get started with new users
Providing interactive, customized reports and dashboard
Handling multiple sources of data
Paired with the cloud version, allows users to access the library from any place with an Internet connection
Cons
Needs more manual training for advanced applications
Support documentation for external domain authentication is lacking for advanced infrastructure
Administration panel could be improved in a way that there are fewer direct interactions with servers
If you are preparing for a Spotfire job interview, please go through this Top Spotfire Interview Questions and Answers.
Spotfire Architecture

TIBCO Spotfire platforms use a client–server architecture in which users analyze their data using Spotfire Client. All clients and multiple nodes are installed and connected to the Spotfire Server. Spotfire Server Database contains user directory and stores analysis and configuration files.
Spotfire Server
Spotfire Server is the administrative center of any Spotfire environment, and it is a Tomcat web application that runs on Windows and Linux operating systems. It is responsible for authentication and authorization, and it handles the consistent upgrading of Spotfire Client. Spotfire also manages a repository of analysis files. Spotfire Server enables users to access their data, create visualization, and share them through Spotfire clients. It also provides access to the external data sources, including Oracle and SQL server databases or most JDBC sources, through information links.
Spotfire Professional
This is a client application that focuses on the creation of data visualization, taking advantages of all of the platform's features. TIBCO Spotfire Professional makes it easy to build and deploy reusable analytic applications over the web or perform pure ad-hoc analytics, driven on our own knowledge, intuition, and desire to answer various questions. This is the main client application, and because of that it has enabled all the data manipulation functionalities such as use of data filters, drill down, online and offline working environments (working offline allows embedding data in the visualizations for use in limited connectivity environments), and exporting visualizations to MS PowerPoint, PDF, and HTML.
Spotfire Web Player Server and Client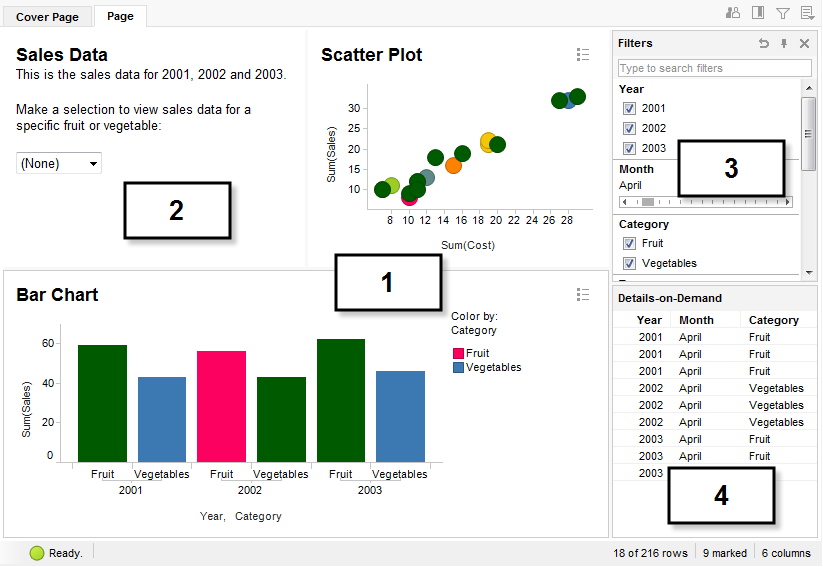 With Spotfire Web Player we can explore data using interactive visualizations in the form of bar charts, cross tables, scatter plots, etc., along with guided workflows that will help us respond to events affecting our business. Spotfire Web Player lets us filter our data interactively and gives us answers instantly. With Spotfire Web Player, we can spot trends and patterns and get detailed information on specific data at a given time.
These are thin clients to the Web Player Server. Several Internet browsers can be used on various operating systems (Microsoft Internet Explorer on Windows, Mozilla Firefox on Windows and Mac OS, Google Chrome on Windows and Android, and so on). TIBCO has also made available an application for iPad, which is available in iTunes.
Spotfire Server Database
This database is accessed by TIBCO Spotfire Server for the storage of server information. It should not be confused with the data stores that the platform can access to fetch data from and build visualizations. Only two vendor databases are supported for this role: Oracle Database and Microsoft SQL Server.

Spotfire for Data Science
Spotfire provides a set for Data Scientist tools to work with complex data and it connects to most of the sources of data, including Apache, Hadoop, Spark, Hive, and relational databases. While providing security and governance, the advanced analytic platform allows the Analytics team to share and deploy Predictive Analytics and Machine Learning insights with the rest of the organization, while providing security and governance and deriving actions for businesses.
Tableau vs Spotfire
| | | |
| --- | --- | --- |
| Features | Tableau | Spotfire |
| Data modeling | No | No |
| Dashboard support | Good | Good |
| UI and visual controls | Best | Very good |
| Scripts | R programming | JavaScript |
| Customization | No | No |
| Database | Enhanced | Good |
Conclusion
Spotfire is a very powerful data visualization tool that allows users to access and combine data in a single analysis, and it has such good features to be the best in the market. Day by day, Spotfire is improving its features and delivering the best results to its customers. Spotfire is used by the world's leading industries like Bank of Montreal, ABC, PerkinElmer, etc. Job opportunities are also exploding for those who have mastered Spotfire.
To be a master in Spotfire, come to Intellipaat and enroll in its Spotfire Course!