There is a huge demand for Big Data professionals from businesses regardless of their size and industry segmentation. For a typical Fortune 1000 company, just a 10% increase in data accessibility will result in more than $65 million additional net income.
But there are not enough qualified people to take up the jobs and do justice to the role of Big Data expert. Hence this is a clear case of demand and supply mismatch. So how do you get an edge over your fellow job aspirant in a world that is cut-throat competitive? Get an industry recognized certificate and get an instant head start over other job seekers.
Enroll for the Intellipaat Big Data & Hadoop Training now!
Today's fast-paced enterprises expect the newly joined employees to hit the ground running. They just do not have the luxury of time to let you get adjusted to the routine exigencies of the job of a Big Data expert. So it is up to each one of those looking for a career in Big Data and Hadoop to better equip themselves so that they become the best of the breed.
The requirements to make the cut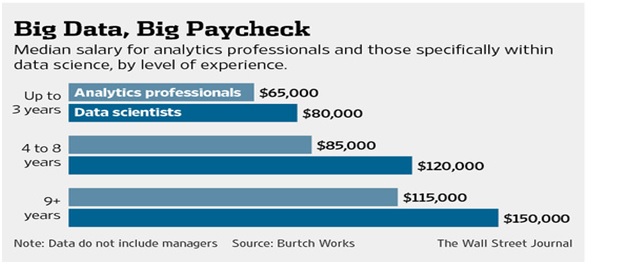 Education is obviously needed to take up the right jobs but is by no means sufficient to make the cut. You need basic skills, a certain mindset, some particular traits, and above all a quest to learn new things, grasp complex industry situations, put things into practice sooner than later, and contribute by providing your own innovative ideas in order to succeed in your big data professional capacity.
Your job will involve these aspects and more…
The domain of Big Data is extremely vast to put it succinctly. You just have to figure out where you fit in depending on your educational background, professional certification, your core strengths, your deep-rooted passion and above all the vision to succeed in a specific job position and organizational role.
At the pinnacle of the Big Data pyramid resides the data scientist who is part scientist, part artist. He takes the data and weaves magic with it. This demands that the person aspiring for such a role has a strong working knowledge in most of the below:
A strong grip of computer programming
A deep knowledge of software applications
Experience in data modeling
Statistical skills to extract insights from data
Analytical frame of mind to apply logic
A mathematical wizard beyond doubt
A strong sense of business acumen
Not afraid to experiment and take calculated risks
A vision to grasp the big picture
Be the bridge between business managers and IT professionals
An uncanny knack to spot and exploit business opportunities
Be future ready now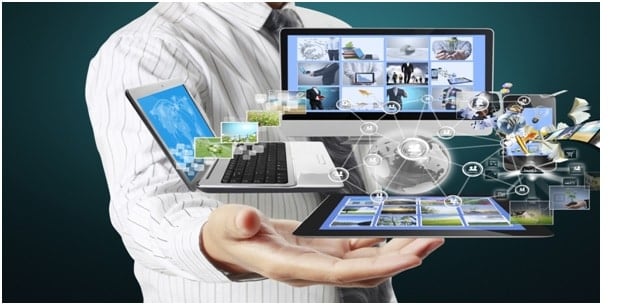 Since the domain of technology is a protean world it pays to stay updated and be future ready. Nowhere is the set of keywords learn-unlearn-relearn is truer than in the Big Data space. You need to be one step ahead of the game and master the skills that are going to prove useful in the future. Be ready for be 'where the things are going to be' rather than 'where things are presently'. This will give you a distinctive advantage over others people competing with you for the same jobs.
Here's a ready reckoner of the skills that will be in demand in the future:
Enterprises today are gaining immense insights from all the data that they have which was hitherto not possible until the advent of Hadoop.
Get the Big Data and Hadoop Tutorial
Apache Spark is gaining huge groundswell as the tool of choice for processing Big Data needs of the successful enterprises of tomorrow.
Get  Apache Spark Training and Tutorials
Over a third of all data will pass through the cloud by 2020 and this means there will be a huge requirement of cloud computing experts.
Get the Amazon Web Services Tutorial
The future belongs to those enterprises that can predict the future and get there before the competition. Hence mastery in statistics and probability will be a huge opportunity for aspiring professionals in the Big Data realm.
Get the Statistics and Probability Tutorial
So now that you have basic knowledge of what the industry is expecting from Big Data experts, why don't you get in touch with Intellipaat and put your career on the fast track to progress?
Related Articles
---