Forbes reports, '9 million jobs are associated with Cloud Computing, and the demand for Cloud Engineers is most likely to increase in multifold.'
As a technology pursuant, where do you see yourself 2 years down the lane?
If your answer is 'working in a top MNC as a Cloud Engineer', this blog is all you need to streamline the onset of your Cloud Engineering journey.
Skim through the blog to unfold the skills that are a mandate for becoming a worthy Cloud Engineer!
You must know that Cloud Engineers are required to be compatible with cross-functional teams, meaning that they must develop skills that pertain not only to cloud system architecting and maintenance but also to working in congruence with operational and development teams in an organization.
After thoroughly researching the Cloud Engineer job roles and speaking with a few recruiting teams, we have come up with a list of skills that can help bolster the career of any Cloud Engineer. These skills include:
Cloud Migration and Multi-cloud Deployment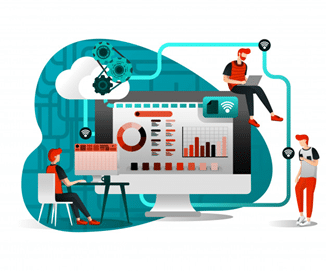 Considering the fact that most companies around the world have either migrated to the cloud or looking forward to moving their infrastructure to the cloud, it is essential for a Cloud Engineer to do all it takes for making this migration seamless. Prone to security lapses and downtimes, this process is risky and time-consuming. Therefore, Cloud Engineers with apt skills are in high demand always.
Also, multi-cloud transitions have become popular these days. For this reason, a Cloud Engineer must have optimum knowledge of the services that are provided by major cloud providers (including GCP, Azure, and AWS).
Storage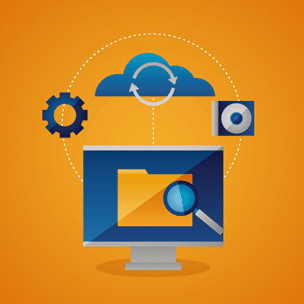 Storage is an important aspect of any cloud service. Efficient storage paves way for seamless ingestion of data from disparate and spread-across data centers. An efficient cloud storage revamps reliability, deployment, accessibility, security, data archival, disaster recovery, and cost optimization.
Depending on needs, companies may choose any cloud storage type (personal, private, public, or hybrid). Understanding and learning how the cloud storage works will definitely prove to be an asset on your journey to becoming a Cloud Engineer.
Cloud Security and Disaster Recovery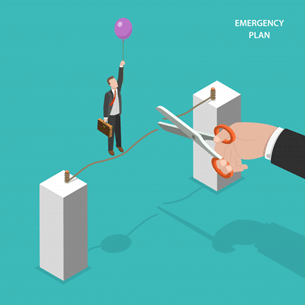 Cloud has taken the world by storm and owing to this disruption, companies are now storing their data on data centers. Data, which is hosted on the cloud, can be extremely confidential. Also, this highly essential data might not necessarily be stored in one data center but across multiple data centers around the globe. This is where the skill of cloud security pitches in.
Although cloud providers propose the self-governing third-party audit reports to convey that their standard data storage procedures are top-notch and unbreachable, companies look for cloud security experts who can safeguard data in any circumstance. Top cloud security experts possess profound skills around Identity and Access Management and Software Development Security. Leveraging their skills, cloud security experts can do the needful to protect systems and data from disasters, track the current state of security, and respond efficiently to the unexpected events of mitigating disasters.
Serverless Architecture
The serverless architecture is basically a software design 'form' where applications are introduced by a third-party package. Here, the essentials for server software and hardware management are not taken into account.  This eliminates the requirement for the infrastructure to achieve fundamental communications.
By adopting the serverless architecture, professionals or developers seeking Cloud Computing skills can design services that are scalable and easier to cover, upgrade, or promote. It is often inexpensive than the projects that are built on servers. Hence, this is one of the top skills to have.
Web Services and APIs
Most cloud architectures work on the foundation of APIs and web services. This is because web services enable developers to integrate web applications. Web services such as SOAP and UDDI prove to be of great value to tag and transfer data and list the services that are available. On top of that, APIs are required to complete and deploy the integration on the respective platforms.
Linux and Other Programming languages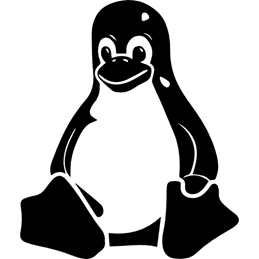 Being open-source and customizable, Linux has been widely accepted as the most suitable programming language for working around the cloud. Most servers that power cloud services are Linux based. Therefore, learning Linux is essential for any Cloud Engineer.
Other programming languages used in the cloud domain are SQL (for data manipulation and processing), Python (for creating and analyzing volumetric data), XML with Java (for data description), and .NET (as a framework).
Containers and Virtualization
Containers provide a standard format to package an application's code, configurations, and dependencies into a single object. They share an operating system installed on the server and run as resource-isolated processes, ensuring quick, reliable, and consistent deployments, regardless of environments. Hence, knowledge of how containers, such as Kubernetes and Docker, work will definitely be feathers on your hat as you evolve to be a Cloud Engineer.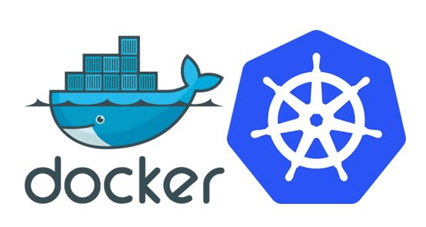 The virtualization process, overall, cuts down the number of hardware devices. Therefore, it makes the cloud-hosted systems scalable and fault-tolerant. Hence, skills around serverless computing and virtual machines will be an asset to you.
Networking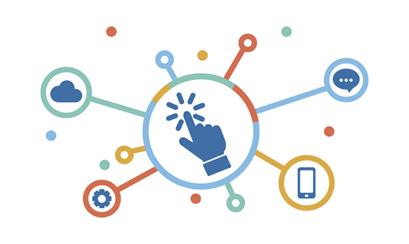 In Cloud Computing, centralized resources are shared across clients. This is where networking skills can prove to be fruitful for you. With efficient networking solutions, the number of client devices to manage networks on the cloud can be shunned down significantly. It is therefore expected of Cloud Engineers to design networks that are responsive to user demands and, at the same time, easy to manage. You may also consider learning virtual networks.
That's it, guys. When we talk about "Cloud engineer skills," – all you need to do to acquire those is to enroll in a definitive Cloud Engineer Certification course. This course will help you get a holistic view of cloud computing and understand the concepts that are essential to a successful cloud engineering career.
Do you have any questions to ask us? If so, please leave a comment and we will contact you as soon as possible.
Related Articles
---