In this article, I am going to give an introduction of splunk and how it cares for security purposes. Knowing Machine Learning leads to gaining Security for your organization. Machine learning is a type of soft computation process, which mainly originated from recognition of patterns and computing theory in artificial intelligence.
Become Master of Machine Learning by going through this online Machine Learning course in Sydney.
Watch this complete course video on Machine Learning
Today the machine learning algorithm is used in almost all big businesses that make use of analytics in order to build up their security logs. Splunk is known to be the main center for the security management in organizations today. The practical accumulation and transfer of the security data are fast resulting in a capable technology for the security of the information in any company.
Security in Enterprises
Any organization contains sensors in its network and the data from all these sensors are collected and combined in order to associate, compare, and extract all the acumen that couples with the protection activities to act on the existing issue or perform some preventive measures in order to avoid further issues. The nurturing of the security in order to maintain defence, depicts a point further from the present conventional security and defence structural design in order to gain even better security as a result of which the security can be handled manually.
Interested in learning Machine Learning? Click here to learn more in this Machine Learning Training in New York!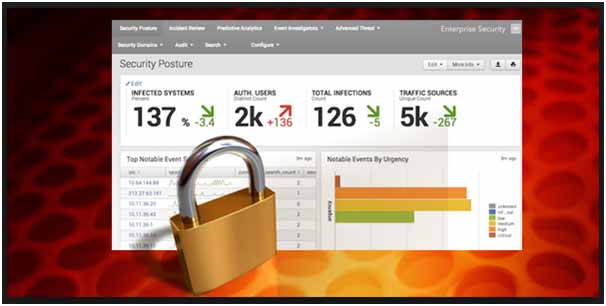 With the advent of newer technologies, machine learning has even become more advanced. With its enhancement, the security systems of the enterprises are flourishing even more towards robustness providing a powerful defence mechanism. Security analysis can be even automated by utilizing the analytics of data science linking to categorization, statistical models, Markovian algorithms, supposition and federation models to quickly select out differences and construct a safety 'kill chain' intended to hustle remediation by security workers. The provision of hybrid services in the cloud has been enhancing the system of defence. As present even in future, there will be workloads always, hence the planning for obtaining customers will be focused a lot. Customers recognize that a trade off is no more necessary between overseeing workloads on grounds and losing visibility. The Cloud has been improving its services in order to fulfill the customer demands so long. Customers demand higher technologies all time along with all the security satisfactions. So in order to satisfy the demands, machine learning and data science is being integrated so that all security issues of customers get easily resolved.

Why Machine Learning?
There are millions of technologies and even more attackers present in this age. And solving all the security issues against those vendors are just not in the hands of humans. That is why machine learning has to get involved in order to solve the issues of IT security. At the Splunk 2015 Worldwide Users Conference, Splunk revealed an update to its safekeeping software, now which is renamed as Splunk Enterprise Security 4.0, which puts in maintenance for highly developed tools for looking into threats. It also officially revealed Splunk customer Behavior Analytics, a different security contribution, depending on machine learning software that Splunk had put on when it acquired Caspida.
Watch this Machine Learning Tutorial
For the best of career growth, check out Intellipaat's Machine Learning Course and get certified.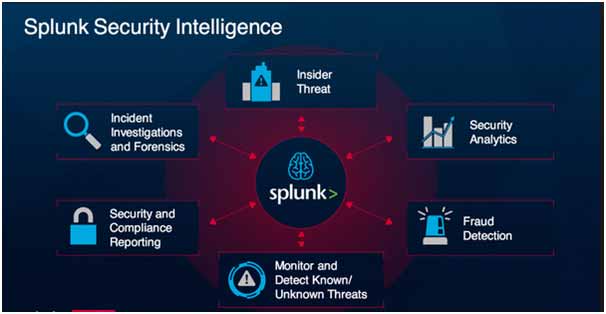 Learn Machine Learning from experts, click here to more in this Machine Learning Training in Hyderabad!
According to Splunk activities, the objective of any security issue should not be finding the ways which the invaders follow but it should destroy the complete chain that gives birth to those issues. Along with a database for stocking up all the piles for security issues, Splunk gives us a security activity space, by the utilization of which the IT enterprises can easily handle their security problems by themselves. The Splunk analytics for the customer's behaviour allows the IT enterprises to find out the anomalies easily. While the Splunk Enterprise Security 4.0 helps the IT enterprises to very comfortably recognize those security threats. The Splunk security operations not only help the IT organizations to find out the main issues of security but also help them realize the gravity of the situation.
Watch this complete course video on Machine Learning
In spite of the height of the necessity of the IT safety measures, it's quite understandable that highly developed analytics along with the machine learning technologies have the most important responsibility to engage in recreation in the prospect of IT safekeeping. The confront will be pointing out the ways to follow in order to fit in those technologies with a technique that best sets off all the coatings of IT security that for the most part of IT enterprises have previously deployed.
Go through this Artificial Intelligence Interview Questions And Answers to excel in your Artificial Intelligence Interview.
Related Articles
---