Data is one of the biggest assets any company has in the present time. This in fact was long predicted by Forbes when it stated: 'The total data market is expected to nearly double in size, growing from US$69.6 billion in revenue in 2015 to US$132.3 billion in 2020.'
Want to become a Data Scientist or a Big Data Professional? Get enrolled in this combo Big Data and Data Science Master's Course in Association with IBM today!
Check out this video from Intellipaat to make a clearer comparison among Big Data, Data Science, and Data Analytics:
Now with the advent of the digital economy, varied avenues have opened up in the Big Data landscape. Data Science, Data Analytics, Data Mining, Data Engineering, etc., all work together on a single platform but perform very diverse and significant jobs. Most of the time, people use these terms interchangeably, but indeed there are huge differences among these concepts.
Learn Data Science from experts, click here to more in this Data Science Training in London!
A similar kind of ambiguity exists with the terms Big Data, Data Science, and Data Analytics. Aspirants often mistakenly opt for a different job role which does not match with their skills. Therefore, it is of utmost importance for you to know the differences among them before moving ahead in a certain direction for a better career and hence, in this blog, we would be discussing on Data Science vs Data Analytics vs Big Data.
Big Data, Data Science, and Data Analytics: What are they?
Big Data, Data Science, and Data Analytics are not just some technical jargons but are significant concepts contributing to the field of technology. While these terms are interlinked, there is a huge fundamental difference between them.

Big Data
Big Data refers to a huge volume of data of various types, i.e., structured, semistructured, and unstructured. This data is generated through various digital channels such as mobile, Internet, social media, e-commerce websites, etc. Big Data has proven to be of great use since its inception, as companies started realizing its importance for various business purposes. Now that the companies have started deciphering this data, they have witnessed exponential growth over the years.
Get to know more about Big Data and Hadoop by reading this extensive Big Data and Hadoop Tutorial!
6 million developers (29% of all developers globally) are involved in a Big Data and Advanced Analytics project today – Forbes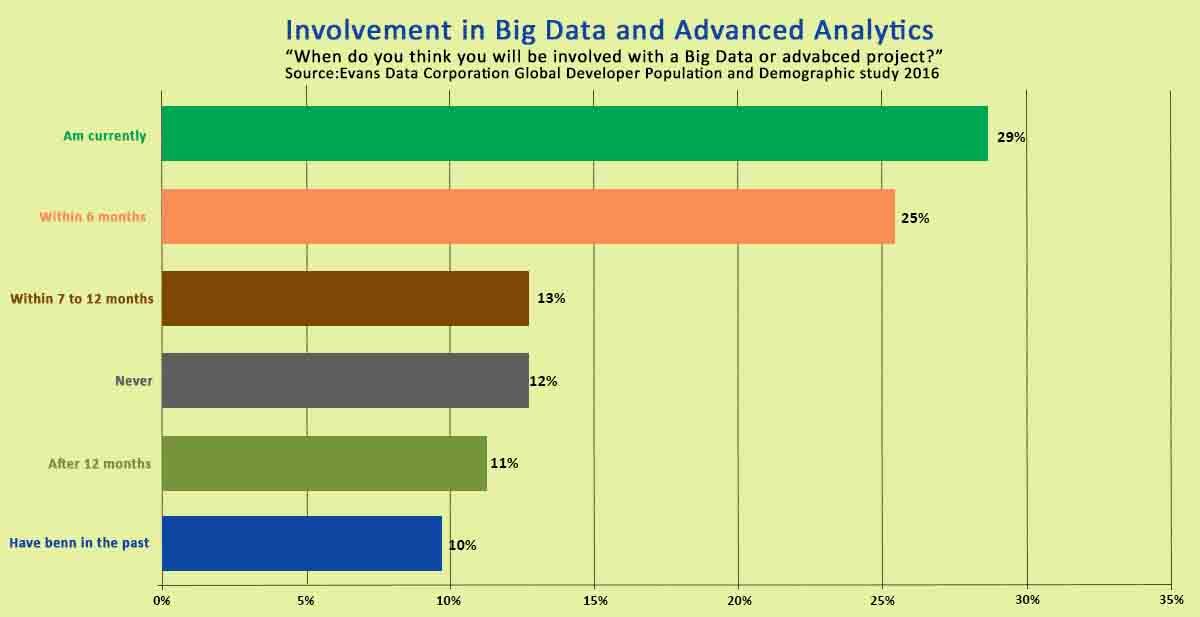 Become Master of Data Science by going through this online Data Science course in Singapore.
Data Science
Data Science deals with the slicing and dicing of the big chunks of data, as well as finding insightful patterns and trends from them using technology, mathematics, and statistical techniques. Data Scientists are responsible for uncovering the facts hidden in the complex web of unstructured data so as to be used in making business decisions. Data Scientists perform the aforementioned job by developing heuristic algorithms and models that can be used in the future for significant purposes. This amalgamation of technology and concepts makes Data Science a potential field for lucrative career opportunities. McKinsey once predicted that there will be an acute shortage of Data Science Professionals in the next decade.Click Here
Data Analytics
Data Analytics seeks to provide operational insights into complex business situations. Looking into the historical data from a modern perspective, finding new and challenging business scenarios and applying methodologies to find a better solution are the prime concerns of a Data Analyst. Not only this, but a Data Analyst also predicts the upcoming opportunities which the company can exploit. Data Analytics has shown such a tremendous growth across the globe that soon the Big Data market revenue is expected grow by 50 percent.
Check out Intellipaat's Data Science Course to get ahead in your career!
Forbes quoted, 'Big Data Analytics and Hadoop Market accounted for US$8.48 billion in 2015 and is expected to reach US$99.31 billion by 2022, growing at a CAGR of 42.1 percent.'
Watch This Data Science vs Data Analytics Tutorial
How are they impacting the economy?
Data is the baseline for almost all activities performed today, whether it is in the field of education, research, healthcare, technology, retail, or any other industry. The orientation of businesses has changed from being product-focused to data-focused. Even a small piece of information is valuable for companies nowadays, making it essential for them to derive more and more information possible. This necessity gave rise to the need for experts who could bring meaningful insights.
Big Data Engineers, Data Scientists, and Data Analysts are similar kind of specialists who wrangle with data to provide industry-ready information.
Impact on Various Sectors
Big Data
Data Science
Data Analytics

Retail
Banking and investment
Fraud detection and analyzing
Customer-centric applications
Operational analysis

Web development
Digital advertisements
E-commerce
Internet search
Finance
Telecom
Utilities

Travelling and transportation
Financial analysis
Retail
Research
Energy management
Healthcare

Skills Required

Analytical skills
Mathematics and statistics
Java
Hadoop

SAS
R/Python programming
Hadoop
SQL database
Analytical skills
Statistics
Mathematics
Visionary thinking

Programming
Communication
Artificial Intelligence
Data wrangling skills
It is evident from this table how these areas impact our economy. Actually, technologies are helping diverse sectors in a great way, allowing them to put each and every piece of insight into use. While Big Data is helping the retail, banking, and other industries by providing some of the important technologies such as fraud-detection systems, operational analysis systems, etc., Data Analytics allows the industries of healthcare, banking, travelling and transport, energy management, etc. to come up with new advancements using the historical trends. On the other hand, Data Science is letting the companies get into web development, digital advertisements, e-commerce, etc., and dive deep into the granular information for different purposes.
Grab high-paying analytics jobs with the help of these Top Data Science Interview Questions!

What salaries do these professionals get?
The work profiles of all the three are entirely different, which makes their salaries vary from one another. As per the above-given table:
Data Scientists perform the most challenging jobs among the three.
Data Scientist is one of the most trending profiles in the 21st century.
There is considerable overlapping of roles between Data Analysts and Big Data Professionals.
Data Science is booming like anything and hence has been tagged as the sexiest job of the 21st century by Forbes. This makes Data Scientists be at the top when it comes to salary, i.e., around US$123,000 per year. Next are Big Data Specialists who earn around US$62,066 per year, followed by Data Analysts with an annual income of around US$60,476 per year.
Enrich your knowledge by reading this comprehensive Data Science Tutorial!
Skill Sets Required for These Profiles
Skill sets required to become Data Scientists, Data Analysts, and Big Data Professionals are different. Though there are some skills that are common in all the three profiles, the level of proficiency varies as per the job roles. Therefore, you should clearly know what you want to become and what skills you need to have for that.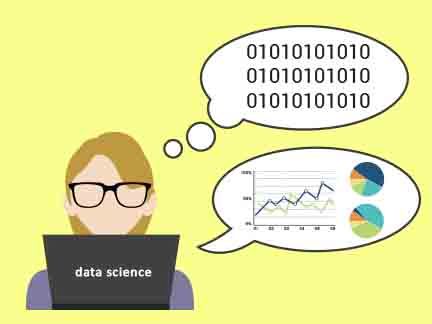 In order to become a Data Scientist, you need to be proficient in mathematics, statistics, programming, and business strategies. You should have good communication skills, as a Data Scientist needs to distribute the information to various departments of an organization. Similarly, a Big Data Professional would require to have a good grasp of technology (such as Hadoop and Java), mathematics, and statistics, as well as analytics. However, a Data Analyst needs to be good in programming, Artificial Intelligence, and data wrangling.
Watch this Data Analytics Tutorial for Beginners video

Learn Big Data Hadoop from experts, click here to more in this Big Data Hadoop Training!
Interested in learning Data Science? Click here to learn more in this Data Science Training in Bangalore!
Now, with all this information, you can make your decision wisely while enhancing your skills.
Related Articles
---