Data Marts
Datamart can be defined as the subset of a data warehouse of an organization which is limited to a specific business unit or group of users. It is a subject-oriented database and is also known as High-Performance Query Structures (HPQS).
Wish to make a career in the world of Informatica? Start with Intellipaat's Informatica Tutorial!
Types of Data Marts
Data marts are of two types – Dependent and Independent.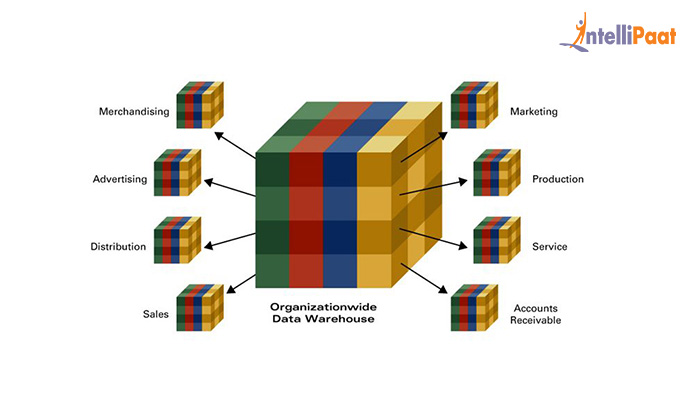 Prepare yourself for the Top Informatica Interview Questions And Answers
Dependent Data Mart – This data mart depends on the enterprise data warehouse and works in a top-down manner.
Independent Data Mart – This data mart does not depend on the enterprise data warehouse and works in a bottom-up manner.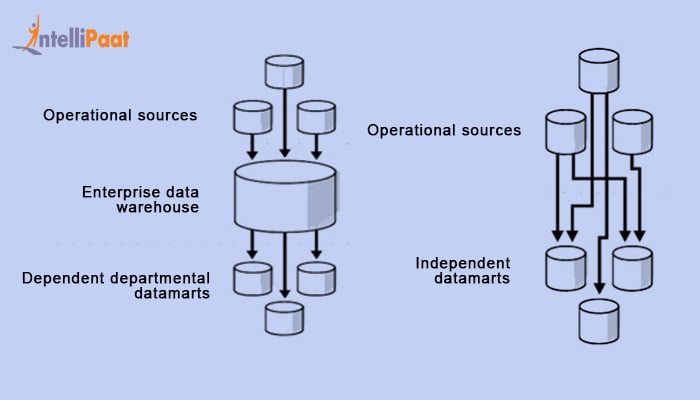 Go through this Business Objects v/s Informatica Blog.
Watch this Informatica video
Get certified from this top Informatica Course in Hyderabad today!
Benefits of Data Marts
Allows the data to be accessed in lesser time
Cost-efficient alternative to the bulky data warehouse
Easy to use as designed according to the needs of a specific user group
Fastens business processes.
Go for the most professional Informatica Training Course for a stellar career now!