How to Download & Install Selenium IDE for Firefox
In this chapter, you will get to know more about Selenium IDE. Read below:
Selenium IDE (Integrated Development Environment) is a plug-in for the Mozilla Firefox web browser for running Selenium scripts. It allows software testing professionals to control the tests, such as record, edit, play, debug, etc. It consists of the core of Selenium which executes the tests. It does not just control the tests, but it provides an environment for the scripts to run.
Watch this Selenium Tutorial for beginner
Selenium IDE installation procedure
In order to download and install the Selenium IDE follow given steps:
Step 1: Launch Firefox browser and visit the following link
https://addons.mozilla.org/en-US/firefox/addon/selenium-ide/
and click on 'Add to Firefox' button.
Step 2: Click on the Install button and let it finish the procedure.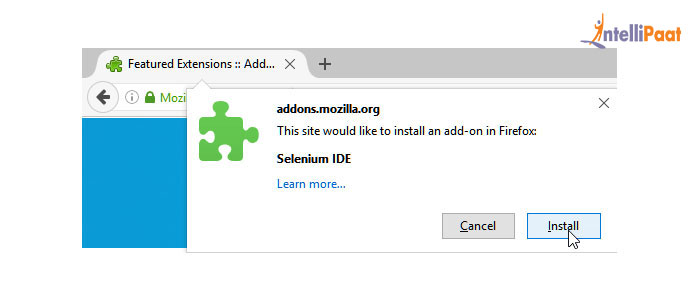 Step 3: A pop-up window will appear. Click on 'Restart Now' thereafter.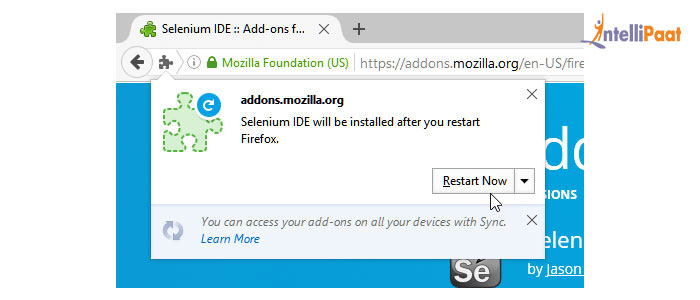 Step 4: Launch Selenium IDE by going to the Firefox Menu button, click on developer and then Selenium IDE.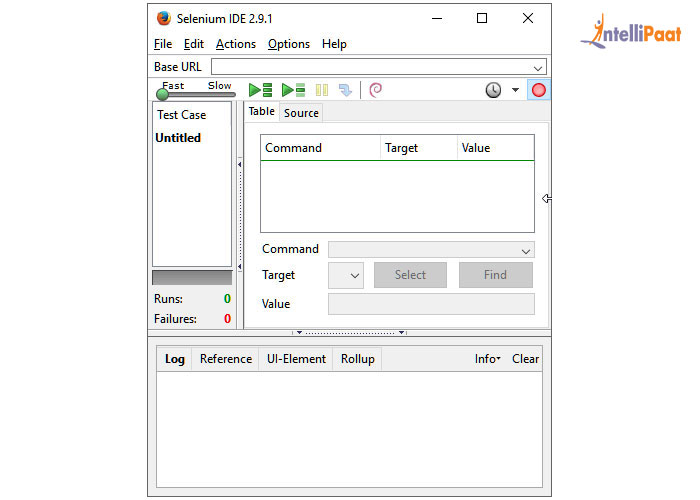 Learn Selenium with industry experts from Intellipaat's online Selenium training program.