This blog is about how different organizations are using Tableau as a Business Intelligence tool, successfully. It will also discuss about how it is more user-friendly as compared to other BI tools. Companies use this tool for various business-related purposes including data visualization. Tableau is a powerful data visulization tool that is used to simplify raw data into easily understandable formats. Most importantly, even non-technical users can create their own customized dashboards with Tableau. Data blending, real-time analysis, and collaboration of data are a few other features of Tableau.
Do you know that there is absolutely no coding knowledge required to work with Tableau? Among various Business Intelligence (BI) tools, Tableau is hailed as the best by the technocrats. Various organizations across the world have been using Tableau for visualization and reporting needs. They are experiencing increased efficiency and ease of use in their daily operations.
Watch this video on Tableau for Beginners:
Check out what all firms have benefited in a big way using this wonderful software.
LinkedIn

It need not be said how popular LinkedIn really is. It has over 460 million users. The Business Analytics team of LinkedIn's sales force is massively using Tableau to process petabytes of customer data. Tableau Server is accessed on a weekly basis by 90 percent of LinkedIn's sales force. Sales Analytics can measure performance and gauge the churn using Tableau dashboards. This, therefore, results in increased revenue as there is a more proactive sales cycle. The Senior Director of Business Analytics at LinkedIn, Michael Li believes that LinkedIn's analytics portal is the go-to destination for salespeople to get the information they require to convey to the clients exactly the way the clients want it.
Amazon

There is a Tableau's connector to Amazon Aurora. Other connectors are Amazon EMR and Amazon Redshift. Amazon Relational Database Service (Amazon RDS) can be connected to Tableau. This gives users the functionality of PostgreSQL, MySQL, and Microsoft SQL Server which are the RDBMS (relational database management systems) running in the AWS cloud. Hence, it is useful for Amazon to provide apt visualization and reporting.
Ferrari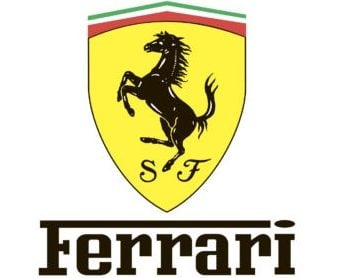 Ferrari needed a flexible interactive reporting tool, but the cost of Business Intelligence solutions back then was an issue for them. Ferrari found the solution for problem in Tableau software. Tableau Desktop got deployed by Ferrari without any need for external resources. As a consequence, the deployment cost became within the budget. Users now can access personalized views and dashboards from Ferrari's Intranet all in real time. Reports for service and repair orders, retail sales analysis, and monthly expenditures are easily created and shared across the organization. Previously, they did all this in Excel by manually entering data and distributing it via email. The whole process is now not only easy but is more efficient and time saving, through Tableau which is deployed as an in-house implementation that is well within the budget of Ferrari.
Adobe

Leveraging marketing cloud data couldn't get easier for marketers than how Adobe is doing it with the help of Tableau. Adobe also added components to their data warehouse that empower clients to make a Tableau Extract specifically from inside the Adobe Marketing Cloud. This feature brings digital marketing information to Tableau clients in a straightforward and simple manner. Adobe Marketing Cloud gives a comprehensive marketing solution for clients to deal with all their marketing endeavors. Without much of an effort, the information can be seen in Tableau, mixed with other information sources, and put together into delightful dashboards.


Cisco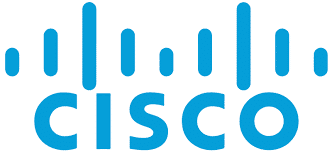 Cisco uses Tableau software to work with 14,000 items to evaluate product demand variability, match distribution centers with customers, depict the flow of goods through the supply-chain network, assess the location, and spend within the supply chain. Tableau is well used to strike a balance between a sophisticated network of suppliers and the end customers. This is done in order to look after the inventory and reduce the order-to-ship cycle. Cisco uses Tableau Server to spread the content gracefully. It helps create the right message, streamline data, drive the conception, and also scale the data.
Deloitte

Deloitte uses Tableau to help customers implement a self-reliant data-driven culture which is also agile and can garner high business value from enterprise data. Enhanced signal detection abilities and real-time interactive dashboards are provided to various enterprises by Deloitte that allow their clients to assess huge and complex datasets with high efficiency and greater ease of use. There are more than 5,000 Deloitte employees who are trained in Tableau and are successfully delivering high-end projects.
Watch this video on Tableau for Beginners:

Walmart

Walmart considers that it was a good move shifting to Tableau's rich vivid visualizations that can be modified in real time and shared easily from Excel sheets. They found that people responded better when there is more creativity, the presentation turns to be good, and executives receive it better. Rather than just being a data sheet, Tableau is used to convey the data more effectively. They have built dashboards which are accessible to the entire organization. Over 5,000 systems in Walmart have Tableau Desktop installed in them, and it is doing great with this BI tool.


Conclusion
The companies mentioned here are just like a few water drops of the ocean of Tableau users. There are a plethora of companies including Nike, Coca-Cola, Skype, The World Bank, Wells Fargo, Citigroup, Amica, The New York Times, etc. that use Tableau heavily and effectively. Even the minutest features are upgraded in Tableau in its successive versions. This is the dedication that Tableau developers and owners have in enhancing the customer experience of firms and individuals alike. As more and more companies require effective BI tools, Tableau will always be there delivering the most vivid visualization, reporting and BI services to them.
Get started with Intellipaat's Tableau Training to know more about this must-have BI tool!