Yes ! Big Data is a monotony breaker, and I will be proving this through this article of mine. Presenting  to my audience, how BIG DATA is Changing even disruptive innovations.
When any innovation breaks the monotony of the market by  revolutionizing the current marketplace, creating a completely fresh one by moving market influentials and agreements, that innovation is called as a disruptive innovation. But  every revolutionary innovation is actually not disruptive. The revolution will be considered disruptive only when it creates disorder  in the existing marketplace .
Disruptive innovations are likely to be created by interlopers. The selling setting of promoting leaders does not consent to the intruders to practice disruption when they initially come up, only because they are not lucrative as much as necessary in the opening phase and also because their expansion can seize limited resources away from present innovations. A disruptive development takes longer to expand than by the predictable approach and the hazard linked to it is privileged than the other additional incremental types of innovations but, once it is set up in the market, it completes a much quicker incursion and higher amount of bang on the conventional markets.
Technology has been rocking since age. It keeps itself updating by introducing newer technologies every now and then. With the innovation of every technology, changes come in the market. But if the technology innovation is really powerful then only the vendors in the market gets shaken. Since years, many technologies came and disappeared, but could not shake the vendors more than a minimum. And then there came one innovation that retrained the market vendors to rethink about customers again.  And this tsunami was created by the innovation of Big data technologies like Hadoop and NoSQL.
A number of companies, whose projects are not at all linked with data, almost drowned and failed. Other enterprises that have been using data to some level were swimming in the waves and now they also have adopted business which completely appear with data.  The hustle of the approaching signal is exceptional, still for a business that has been dedicated, like any new association, to improvement, self- demolition, and reinvention.
Hence big data decided the future of advanced computing and the end of the conventional computing which we have been habituated since last decades. At the jeopardy of assembling a forecast, in my opinion, I have the same opinion with the standpoint that Big Data is a force which is changing the disruptive innovation in the market.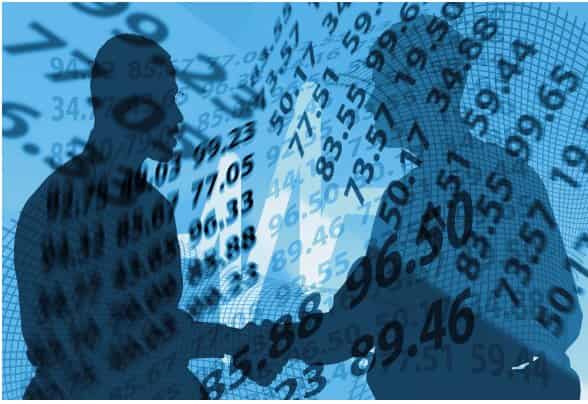 The entrance of big data forced people to use newer tools and technologies and people have been learning newer skills in order to run in parallel in the market. It is an old saying that no one wants to accept changes and when the changes are sudden and people have no other choice, they really do not like that experience at all. Nevertheless, I would recommend taking it in a different way something which is more positive.
Although the entry of big data has made definite changes in the conventional computing path, but still I would judge this as a good change against all confrontations. I advise folks should think about two constructive characteristics related to this innovation:
Consider it as an occasion to take advantage of on the disruptions, marketplace transformations and fluctuations taking place in the market.
Take advantage of the disruptive changes big data is making, because if you do not make use of it, then others will obviously make use of it. Better accept the changes and make use of it before others come into the competition.
With this functioning hypothesis that Big Data is creating prospects for disruptive innovation and not some incremental one, four ways in which it is actually changing the disruptive innovation are:
Trustworthiness
Handiness
Money Matters
Action and Accomplishment
Stage 1: Trustworthiness

Whenever new innovation appears in the market, people usually doubt if it will give them proper flexibility and if it will be really good enough to be trusted on. Big data has completely changed this accepted wisdom of people by its immense flexibility and steadfastness for which people are happy and excited to accept it and people just admire the complete attributes of big data that has given the market a bright turning point.
Stage 2: Handiness

Along with newer innovations every time in the technology, users worry about the risk in using their gadgets and other devices where the newer technologies are implemented. The manner big data implemented the software on applications and mobiles have really made the use of gadgets even more enjoyable. Now users have started depending on big data and it has completely changed the prospects that customers used to have on the technologies newly entering the market.
Stage 3: Money Matters

When products with fresh technologies are launched in the market, consumers do not feel free to pay for the asked market price. But when the same technology gains the trust of the customers, as big data did, people finds it alright to pay the price without hesitation because they find the price to be worthy.
Stage 4: Action and Accomplishment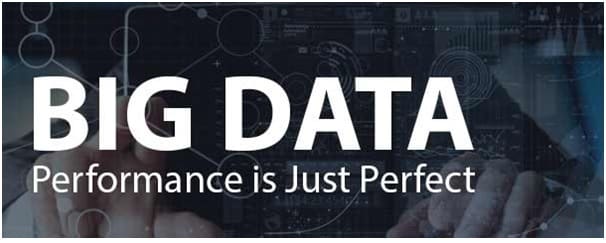 At the time when a new innovation comes to the market, we expect changes in the attributes and functionality and big data is striking the expectations and is able to give surprises to people which public never actually expected. Big data is rewarding enormous achievement to its customers which no other disruptive innovation has ever led.
Different opinions and views come from different ones, the truth is that Big Data is disruptive and it walks through a reputable lane. It has made us become conscious where big data is performing.
From the experience with big data, people have learned how to deal with disruptive innovations. They have learned to confirm that all the features they are in need of should be fulfilled by any innovation.  Big data is able to fulfill all these requirements and implement an unbeaten approach so as to meet all the competitive market requirements.