A firm needs to be very careful while selecting any Big Data solution for the organization as there are plenty of them in the market. This blog will enlighten you about some of the major Hadoop vendors existing in the market.
The data we create every single day is really huge, and in the recent years its speed has reached its ultimate extent resulting in almost 90 percent hike. The attributes, such as high variety, velocity, and volume, have increased the number of vendors coming toward Hadoop. As the Big Data technologies increase, their demands grow rapidly. They have a revolutionary venture information administration and a great structural design. Cloud and venture merchants are on the threshold of competing with the best vendors. The core components of the free-source Big Data tools are HDFS, MapReduce, YARN, and Common.
Watch this Hadoop Tutorial for Beginners video:
Vendor circulations have a lot of latest functionalities:
The support functionality assists with technical solutions and turns the platform simple for users at various levels.
Vendor circulations are consistent for a swift response to patches, fixes, and bug detection. They also give an opportunity for extra add-on instruments to customize their apps for users.

Top 6 Big Data Vendors
Top six vendors offering Big Data Hadoop solutions are:
Cloudera
Hortonworks
Amazon Web Services Elastic MapReduce Hadoop Distribution
Microsoft
MapR
IBM InfoSphere Insights
Let's get a fair idea about all these vendors.
Cloudera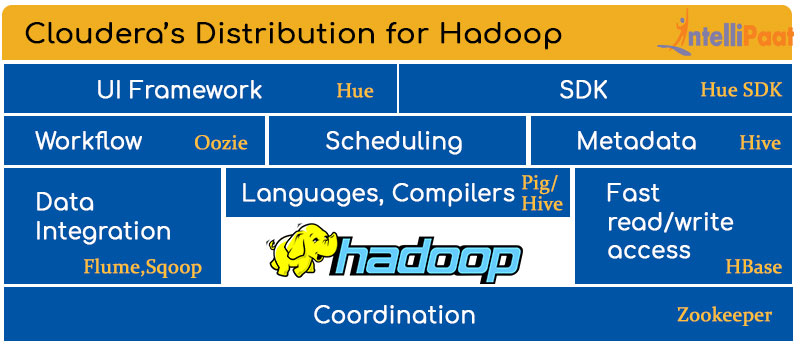 This ranks top over all the Big Data vendors for making Hadoop a reliable Big Data platform. Cloudera Hadoop vendor has around 350+ paying customers including US army, Allstate, and Monsanto.
Cloudera occupies 53 percent of Hadoop market, followed by 11 percent by MapR, and 16 percent by Hortonworks. Cloudera's customers value the marketable add-on tools such as Cloudera Manager, Navigator, and Impala.
Hortonworks

Hortonworks is one among the top Hadoop vendors providing Big Data solutions in the Open Data Platform. It is one of the leading vendors as it promises 100 percent open-source distribution. It is also a prominent member of Open Data Platform initiative (ODPi) formed this year by IBM, Pivotal Software, and 12 other technology vendors.
Apache Ambari is an illustration of the administration of Big Data Hadoop cluster tools developed by the vendors of Hortonworks for running, supervising, and controlling Big Data clusters. It is considered to be a focus for 60 fresh customers with massive accounts and has well-built manufacturing joint ventures with Red Hat Software, Microsoft, and Teradata.
Interested in learning Hadoop? Read this Hadoop Tutorial!
Amazon Web Services Elastic MapReduce Hadoop Distribution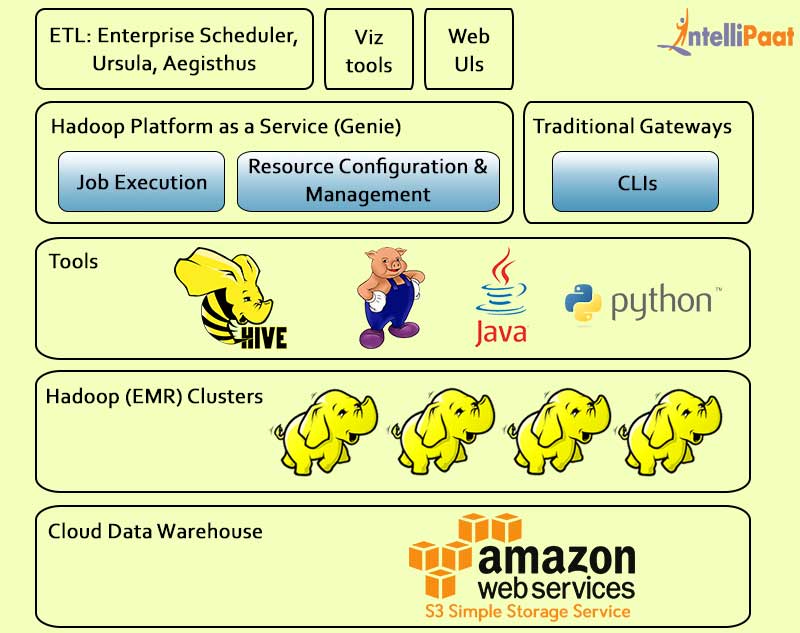 Amazon Elastic MapReduce is a part of Amazon Web Services (AWS), and it exists since the initial times of Hadoop. AWS has a simple-to-utilize and well-arranged data analytic stand built on influential HDFS structural design. It is one of the highest ranking vendors with the uppermost market distributions across the globe.
Study the Machine Learning Course for a detailed view on Mapreduce.
DynamoDB is another major NoSQL database contributed by the AWS Hadoop merchant that is dropped to run in huge consumer websites.
Microsoft Hadoop Distribution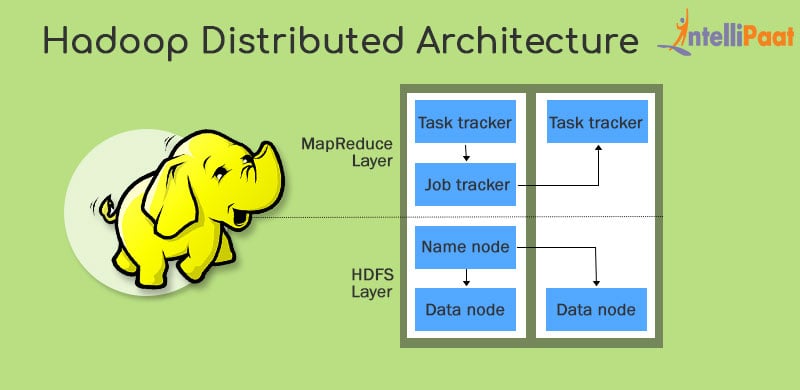 Based on the current Hadoop distribution strategy of the vendors, Microsoft is an IT business not prominent for free foundation software solutions, still trying to make this platform work on Windows. It is offered as community cloud manufactured goods—Microsoft Azure's HDInsight mainly built to work with Azure.
An additional specialty in Microsoft is that its PolyBase feature helps customers hunt for data on the SQL Server during the implementation of the queries.
MapR Hadoop Distribution
MapR technologies have been used to allow Hadoop to perform well with potential and minimal effort. Their linchpin, the MapR filesystem that inherits HDFS API, is fully read/write and can save trillions of files.
MapR has done more than any other vendor to deliver reliable and efficient distribution for huge cluster implementation.

IBM InfoSphere Insights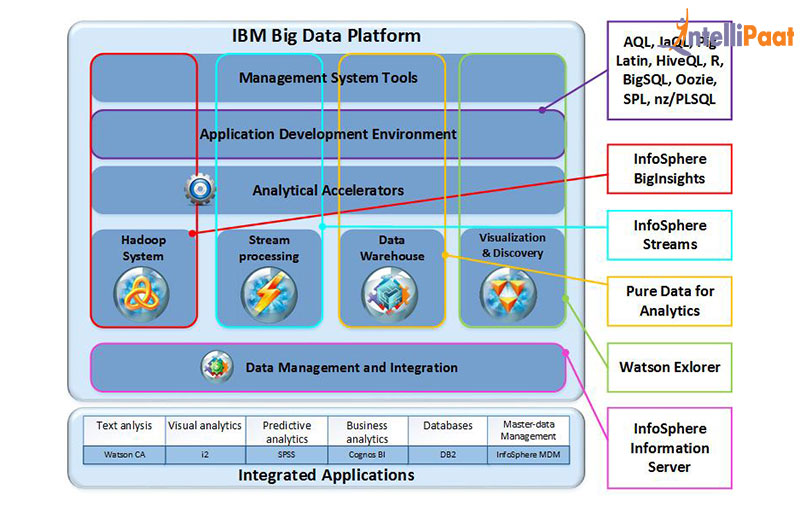 IBM assimilates a capital of key data management parts and analytics assets into open-source distribution. The company has also launched a determined, open-source project Apache System ML for Machine Learning.
With IBM BigInsights, customers get to market in a very fast pace with their apps integrating advanced Big Data Analytics.
Hadoop vendors endure developing over time with rising universal implementation of technologies relating to Big Data and with increasing retailers' profits. However, these Hadoop merchants are facing a rough struggle in the Big Data world, and it is complicated for the firms to select the best-suited tool for the organization out of a wide range of players.