Need for Data Science
We hear a lot about the trends and applications of Data Science these days. Now, many questions would have already popped up in your mind such as: 'Why do we need Data Science?', 'What is Data Science?', 'Is Data Science a good career?', and 'What are the trends in Data Science in 2020?'
Let me answer these questions with a practical example. A few days back, I got a job offer through LinkedIn. The concerned HR of the company sent me an email regarding my interview timings. I overlooked the mail because I was quite busy. On the next day, a notification popped up on my mobile phone saying, 'You have an interview scheduled at 1.30 pm today with Infosys,' along with the location of the company. Then, I opened Google Maps on my phone to search for the location of the company. It was showing me the best route with less traffic to reach the destination. Isn't it a great technology that assists us in reminding our important day-to-day tasks?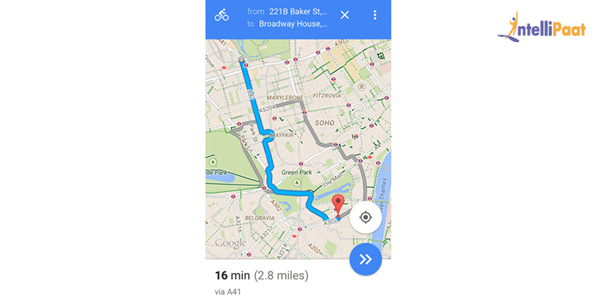 Another wonderful real-life example of Data Science is Tesla's self-driving cars. These cars collect real-time data from the surroundings with the help of a camera, IoT sensors, and ultrasonic sensors. After collecting the real-time data, they process the data, visualize it, and use software algorithms to receive the best suitable actions to follow while navigating themselves on a safe drive. In the coming years, these self-driving cars would revolutionize the automobile industry!

From this, you can infer how fast human beings are moving toward automation in various fields. This is only possible due to the evolution of Data Science. So, Data Science growth depends on the amount of data and the creativity of Data Science enthusiasts.
Further in this blog, we would see more advancements in the applications of Data Science in 2020.
Watch this video on 'How to learn Data Science smartly and effectively?':
What is Data Science?
In today's technology-driven world, data is like the raw diamond, and Data Science is the mining infrastructure set-up that makes the data useful for transforming the world. Without the presence of an enormous amount of data, the self-regulating systems cannot be created. So, Data Science in 2020 would be all about crunching huge amounts of data for Business Analytics.
In simple words, Data Science is a comprehensive study of data collected by various organizations for their business purposes. It involves the analysis of the gliding data over the Internet through various data analysis tools.
To understand the essence of Data Science, here's the Data Science life cycle: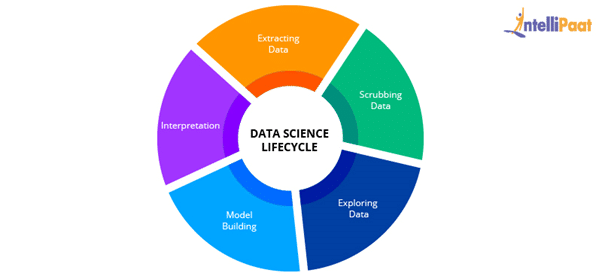 These processes in the Data Science life cycle give plenty of job opportunities in the field of Data Science in 2020.
Data Science Trends in 2020
Data Science is the substructure on which Artificial Intelligence and Machine Learning are built. So, it is obvious that the base (Data Science) of automation (robots, chatbots, virtual assistants, etc.) is likely to escalate the employability of skilled individuals.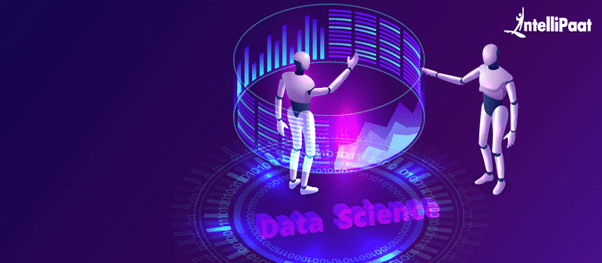 According to an IBM report, Data Science jobs would likely grow by 30 percent. The estimated figure of job listing is 2,720,000 for Data Science in 2020. Also, according to the US Bureau of Labor Statistics, about 11 million jobs will be created by 2026.
Every organization wants to gain supreme profits. As data is the key factor in Data Science, every industry has realized that it requires Data Scientists to play with data to optimize its business profits. This is the reason for the popularity of Data Science jobs.
Also, in this digital world, there are diverse classes of businesses. Organizations managing these diverse classes deal with zettabytes (a billion Terabytes) of data. In the upcoming years, this data will go on increasing in huge proportions day by day, and it would, in turn, increase the demand for skilled individuals in Data Science in 2020.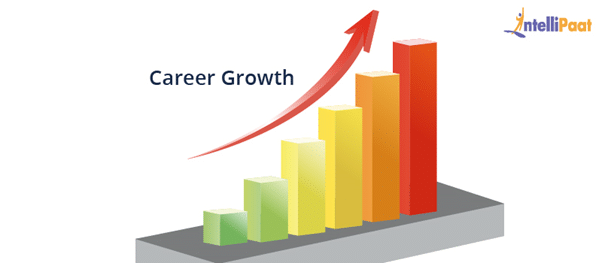 All this ensures that the best jobs in today's world are Data Scientist, Data Analyst, Data Engineer, and Business Analyst.
In addition, data is opening up a lot of routes for Data Scientists in all major government and private sectors across the world. So, now, we will look at the areas where jobs would be created in the field of Data Science in 2020.
Interested in learning Data Science? Enroll in our Data Science Course!
Data Science Job Trends in 2020
Healthcare:
The healthcare industry needs Data Engineers who can assist in making automated systems for the analysis of complex data in clinical applications. By 2020, it will majorly create 20,000 jobs in the field of healthcare.
Aviation and Airlines:
In the aviation and airlines industry, companies use data for putting up their prices, optimizing routes, and carrying out pre-emptive maintenance. This industry will create more than 3,000 new jobs for Data Science in 2020.
Cyber Security:
Due to an increase in online transactions and Internet usage, fraudulent activities have also increased. Organizations are adopting Data Science techniques to detect such fraudulent activities and to prevent losses. This will boost the demand for Data Scientists by opening up more than 5,000 jobs in 2020.


Genomics:
A genome is an entity, comprising the complete DNA, and the study of genomes is called Genomics. Nowadays, scientists are involving Data Science techniques to study the sequence, function, mapping, structure, and evolution of genomes more effectively. It will lead to groundbreaking advancements in medical sciences in the foreseeable future. Ultimately, it would lead to the creation of more jobs in the field of Data Science in 2020.
Automotive:
By 2020, we would be dealing with driverless eco-friendly vehicles running on roads. For manufacturing such automated vehicles, there would be a large requirement for Data Science experts. The number of jobs in the automotive industry for skilled individuals in the field of Data Science in 2020 is estimated to grow up to 25,000.
Software Development:
The most common area for applying Data Science is software development. Industries use Data Science, along with Machine Learning, to build automated software development tools. So, this industry demands for Data Science candidates in large numbers. According to Indeed, the number of jobs would shoot up to 1 lakh for Data Science in 2020.
Getting a Machine Learning Certification will increase the probability of getting a job.
Ecommerce:
To improve customer service and provide better user experience, the e-commerce industry uses customer data. Again, for handling the user data, companies need Data Science professionals. There are around 273,000 e-commerce companies across the globe with web sales. From this, it is clear that this industry would generate jobs in large numbers in the field of Data Science in 2020.
You can make a blazing career in Data Science by upskilling your knowledge-base



Data Science is rather a crude term. It consists of many fields of study. With the expansion of the Data Science field, the roles in Data Science have also expanded. This has resulted in the growth of operations in the life cycle of Data Science, and we are near to explore the world of Data Science with a more creative vision. Hence, learn Data Science to make a blazing career in Data Science in 2020.
Go through these Data Science Interview Questions and Answers to excel in your Data Science interview!
Related Articles
---