Build a Basic View to Explore Your Data on Tableau
To build views in Tableau you can drag fields from the Data window and drop the fields on the shelves which are part of all Tableau worksheets.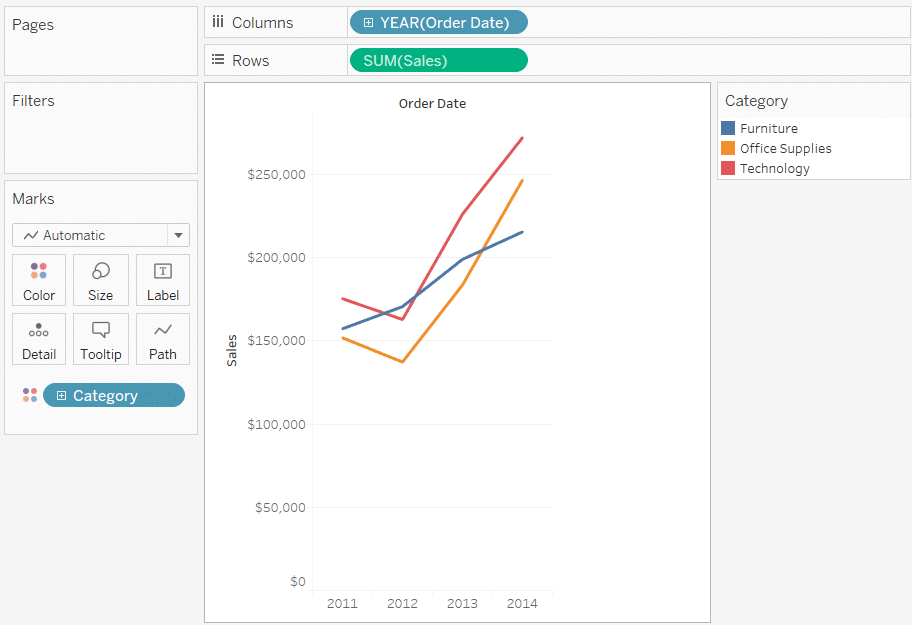 Nested Table
You can easily modify the Tableau view from Basic View by making some changes -To show quarters in addition to years use following methods:
Drill down on the Year (Order Date) field by clicking the plus button on the right side of the field.

Drag the Order Date field from the Data window and drop it on the Columns shelf to the right of the Year (Order Date) field.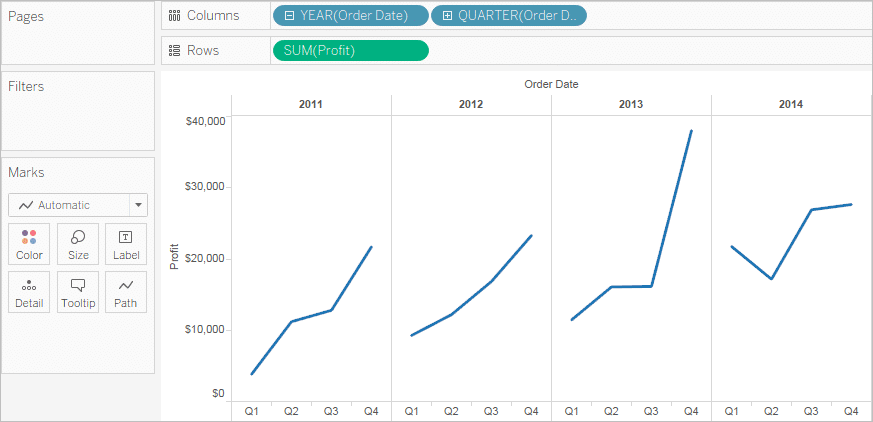 Go through these Interview Questions on Tableau by Intellipaat
The new dimension segregates the view into separate panes for each year. Each pane has columns for the quarters of the given year. This view is called a nested table. The nested table displays multiple headers, with quarters nested within years.


Building Views (Automatically)
Show Me!
By using dragging and dropping field to building the views, use Show Me! ™ To build views automatically.
Select the type of view you want to create and click OK, In the Show Me! Dialog box.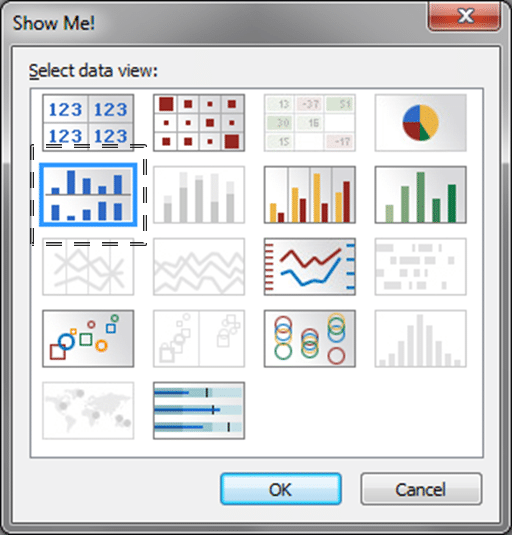 Save your Work
When you have created all desired views of your data then it's time to save outcomes in a Tableau Workbook.
Share the convenient results or files with Tableau that also allows you to save all you worksheets for the posterior call.
Go through the Tableau certification to get a clear understanding of Tableau.
Go through these steps to save your workbook-
Select File > Save or press Ctrl + S on your keyboard.
Browse to a file location to save the workbook.
By default, Tableau saves workbooks in the Workbooks directory in the Tableau Repository.
Specify a file name for the workbook.
Specify a file type. You can select from the following options:

Tableau Workbook (.twb) – Saves all the sheets and their connection information in a workbook file. The data is not included.
Tableau Packaged Workbook (.twbx) – Saves all the sheets, their connection information and any local resources (e.g., local file data sources, background images, custom geocoding, etc.).
When finished, click Save.