Tableau Installation
Steps to tableau install desktop
Following steps are written below that will help you to install tableau in a very easy manner.
Step 1 – Use this link https://tabsoft.co/34J9jKq to install Tableau Desktop.
Step 2 – Run .exe file.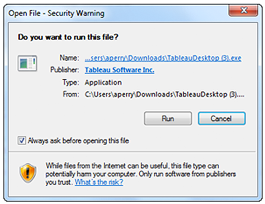 Step 3 – View the License Agreement, check the acceptance box and click the "Install" button.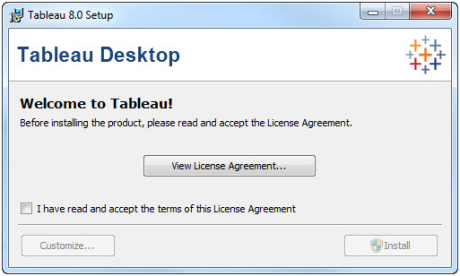 Step 4 – Click "Start Trial Now".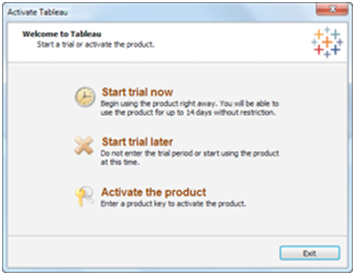 Get in touch with Intellipaat for a comprehensive Tableau training and be a certified Tableau Professional!