Downloading and Installing R
Download R (binary version) by choosing your country over here –> Download (latest version) and then choose from various OS such as Windows, Linux, Mac which you are using.
 For Windows
   1. Run the downloaded or saved file from the computer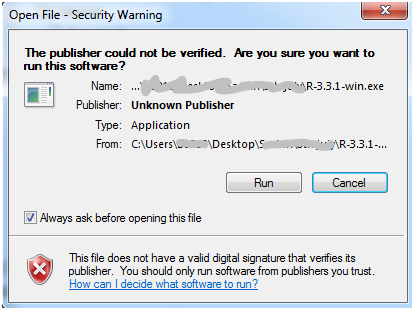 2. Click on Run
3. Select the language which you want to use… For example English and Click OK
4. Click on Next> and again Next>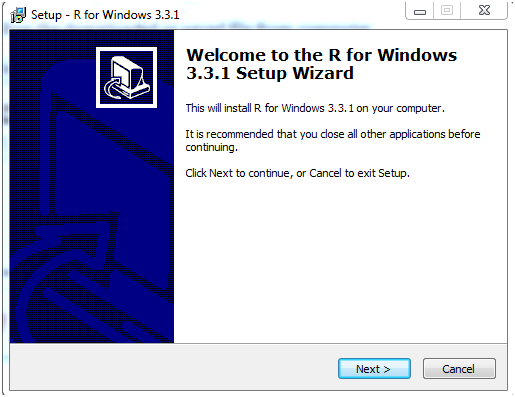 5. Click on Next> if you agree to save in the destination folder mentioned or change it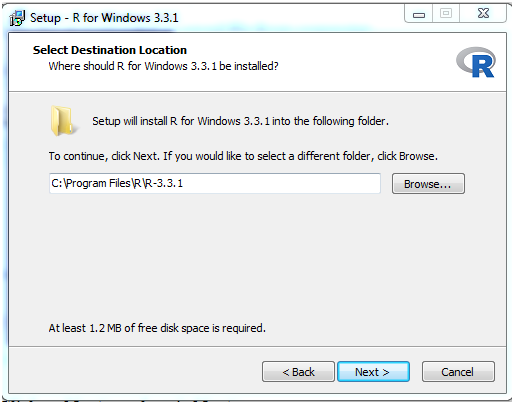 6. By selecting your system bit in the user installation, you can either select 32 or 64 or all or even customize it based on your preference. I am using a 64-bit system, so I have selected the above-shown features.


7. If you want to customize the Startup option, you can choose  Yes, or if you are not sure about it, please keep it 'No' for defaults. Click Next>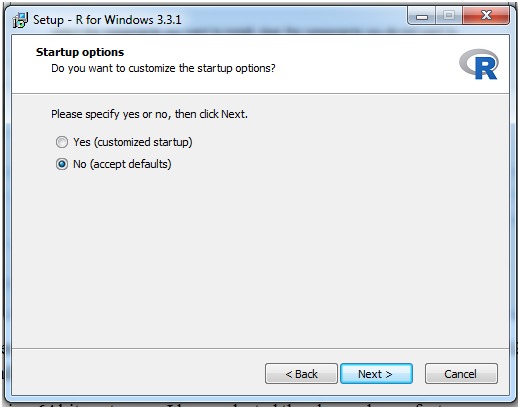 8. Then select R or the name to be in the start menu and Click Next> Click on Next>  by keeping it in the default.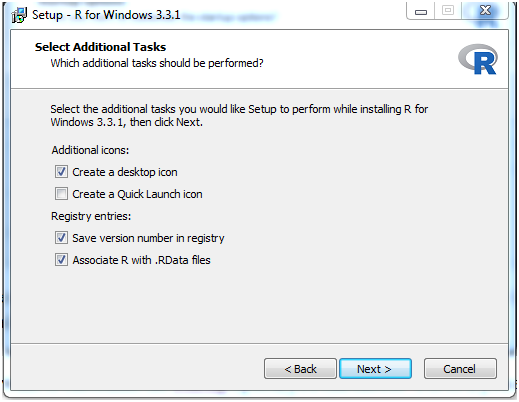 9. Let the Installation wizard finish its extraction. Then Click on Finish to complete the installation.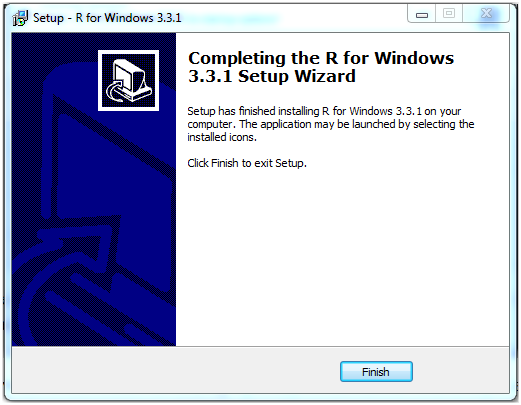 10. Open the Start Menu and you can see the recently installed, R version is available and if you are using Windows 10, click on windows and type R x… and choose it.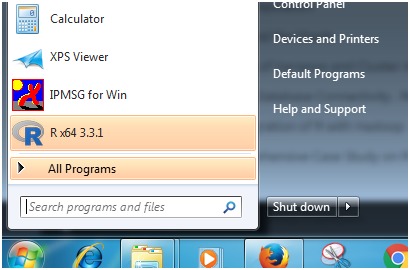 11. Finally, click on R-GUI to do R programming in R console.
For Linux
R is available in binary for many versions of Linux at R binaries. Installation Instruction varies from flavors to flavor. These installation steps are mentioned at the beginning of this installation chapter.
If you want to try out now or you do not have time, you can use yum command to install R:
$ yum install R
This will install main functionality of the programming along with standard packages.
Additional packages can be installed using R command