Some of the most popular DevOps tools are –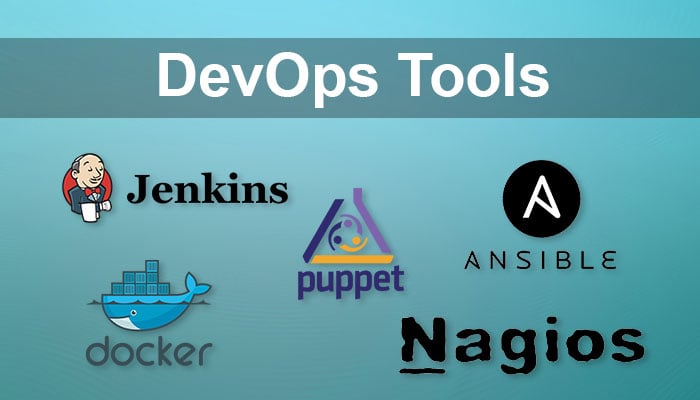 Puppet – Puppet is one of the most widely-used DevOps tool. It allows delivering and release the technology changes quickly and frequently. It has features of versioning, automated testing and continuous delivery.
Docker – Docker is a high-end DevOps tool that allows building, shipping and running distributed applications on multiple systems. It helps assemble the applications quickly and is typically suitable for container management.
Jenkins – Jenkins is one of the most popular DevOps tool that allows monitoring the executions of repeated jobs. Not only this, Jenkins lets you integrate the changes and access the results easily and quickly.
Ansible – This tool helps automate the entire lifecycle of an application. It manages complicated deployments and speeds up the productivity.
Nagios – This tool helps monitor the IT infrastructure. It is able to determine the errors and rectify them with the help of standard network, server and log monitoring systems.