"Information is the oil of the 21st century, and analytics is the combustion engine."– Peter Sondergaard, SVP, Gartner Research.
So you have heard how data science is one of the best jobs of the 21st century. Since it is a relatively young domain the scope and opportunities in this field are aplenty for people with the right set of skills and qualifications.
Learn Data Science from experts, click here to more in this Data Science Training in London!
2019 could be the defining year in the Data Science domain.
Today regardless of the size of a business or industry type there is a need for quality professionals who can decipher all that unstructured and strategize business goals. So let's delve deeper into the skills that are needed to pursue a career in the Big Data sphere.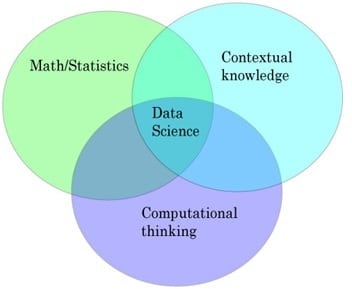 It's a no-brainer that technical skills are a must for any data scientist. Having the right education matters a lot. It could be an Engineering degree, a Master's degree or even a PhD in a field of your choice. Having an analytical bent of mind goes a long way in securing your future in this arena.
Check out this Intellipaat Data Science and Machine Learning Full Course video:
Some of The Popular Fields of Science That are Much Sought-After
Statistics and Mathematics
Computer Science
Analytical Reasoning
When it comes to analytical skills, most companies are looking for people with skill either in SAS or R programming. Though for data science, R is the most preferred analytical tool.
"By 2018 the United States will experience a shortage of 190,000 skilled data scientists, and 1.5 million managers and analysts capable of reaping actionable insights from the big data deluge." – Mckinsey Report.
Interested in learning Data Science? Click here to learn more in this Data Science Training in Bangalore!
Technical Expertise And Coding Skills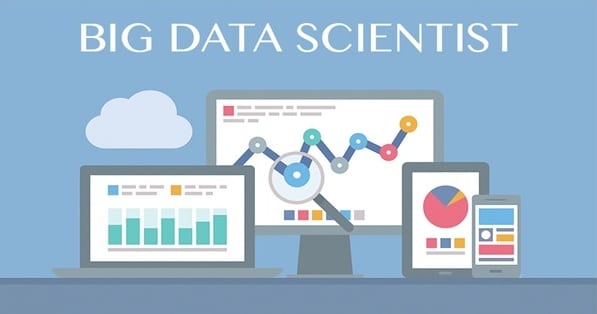 Knowledge of Hadoop: since Hadoop is the most popular Big Data framework it is expected that you have a good understanding of it. This includes MapReduce processing and working with Hadoop Distributed File System (HDFS).
Programming Skills:  there are various programming languages most common of which are Python, Java, C, or Perl. Having a good grasp of any of these coding languages will be very useful.
SQL database: SQL is the most common way of getting information from a database and updating it. Candidates need to know how to query in SQL since it is the most preferred language for RDBMS.
NoSQL: the range of today's data collected is so wide and diverse that SQL alone cannot provide all the solutions. This is where NoSQL takes over in order to make sense of databases that are not in tabular form and are thus more complex.
Check out Intellipaat's Data Scientist Online Course to get ahead in your career!
Non-Technical Expertise
Intellectual Quest:  though the technical skills are vital for a successful career in the data science domain, it is by far not the only requirement. The candidates should have a strong thirst for knowledge and initiative to use their intelligence to parse a problem. It is the skill to not only understand "what is" but rather "what can be" when it comes to Big Data applications.
Strong business acuity:  all data science personnel will be working in a business environment and hence a clear understanding of the business domain is a must-have skill. Knowledge of what real world problems your organization is trying to solve is expected plus a knack to deploy data in newer ways so that your organization can benefit in hitherto unheard ways.
Excellent communication: a large part of the job of a data scientist involves communicating with different departments in order to get the work done. Sometimes he has to be the liaison between the technical and non-technical staff. Thus a complete knowledge of the industry is a must. Apart from that he has to have good management and people skills in order to take all stakeholders into confidence.
Grab high-paying analytics jobs with the help of these Top Data Science Interview Questions!

Skill Set Advancement
Online courses: a lot of online training courses and tutorials are available in order to help freshers and seasoned professionals alike to make it big in the data science domain.
Professional Certification: companies like IBM, Cisco are at the forefront of ensuring that the right candidates get the right jobs. Hence they are provided industry recognized certifications upon completion of certain courses and training for the worthy candidates.
Reputable Hackathons: if you are living in a city that has a vibrant IT ecosystem (like San Francisco in the USA and Bangalore in India) then chances are that you will have regular Hackathons wherein the programmers and other technical professionals meet and work on short intense projects that have huge real world significance.
Learn all about Data Science through this what is Data Science Blog!
We hope now you have a general idea about the most important Data Science skills you need to build a strong career in 2019 and beyond.
Related Articles
---