Create Custom Fields
To create custom fields we have to create custom objects first.  Now we are going to build custom fields in Student objects.
Father Name
DOB
Phone
Address
Fee paid
Wish to crack Salesforce job interviews? Intellipaat's Top Salesforce Interview Questions are meant only for you!

Step 1 – To create field in a custom object go to Setup menu



Step 2 – Build => Create => objects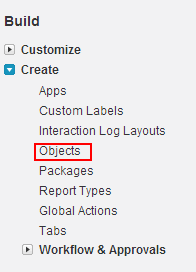 Step 3 – Now select the objects in which you want to create custom fields.


Watch this Salesforce video:
Step 4 – After that go to custom field and relationships section and select new.



Step 5 – Now we are creating Father name field. To create father name field firstly we have to select data type.



Step 6  – Now select NEXT and fill all the details in an open tab.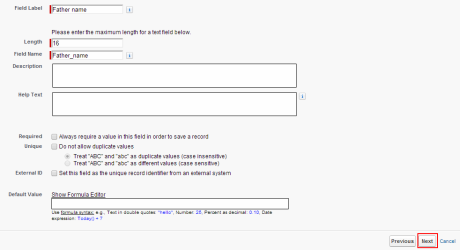 Step 7 – After that select visible to all.



Step 8 – Select Save and New to create all remaining custom fields.



Step 9 – Create all custom field it will appear like this –


Interested in learning Salesforce? Enroll in our Salesforce Training now!
Learn more about SalesForce Automation System in this insightful blog now!