How to create a Salesforce Developer Login Account?
In order wok on Salesforce, we'll need to create a Salesforce login. Where you can login and work according to your requirement. There are many Salesforce login editions one can use. But we will be creating our salesforce login account using the Salesforce Developer login account.
Salesforce allows you to create a free Salesforce developer login account to have experience with their apps. It gives drag and drop technique to do so. Salesforce developers can use this account to create new applications.
Interested in learning Salesforce? Enroll in our Salesforce Training now!
Watch This Salesforce Training Tutorial
Here are the steps required for creating a Salesforce developer login account:

Once you click on the Sign-up option, you will see the screen with a short form. As shown below: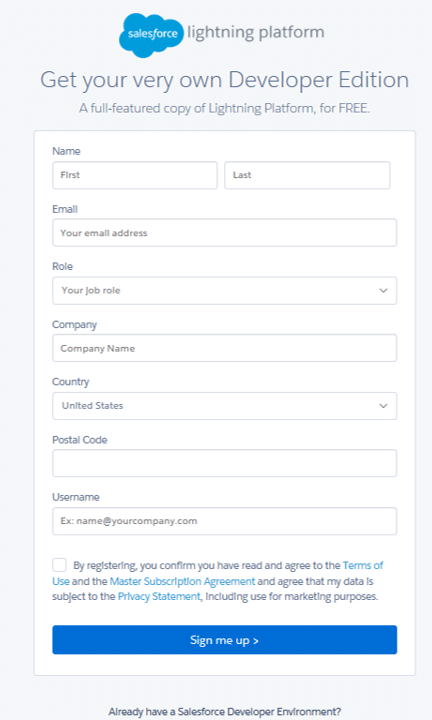 Fill in all your details such as Name, E-mail, your Job role, company you're working in, your Country, postal code, and your username. The username you create should be in form of [email protected].

And then hit Sign me up!
Become a master of Salesforce by going through this online Salesforce Course in Toronto!
After signing up, you'll get a verification e-mail in your inbox from Salesforce. Verify your e-mail ID and change your password this is mandatory in order to create a Salesforce Developer Login Account.
Here is the home page of Salesforce Developer Account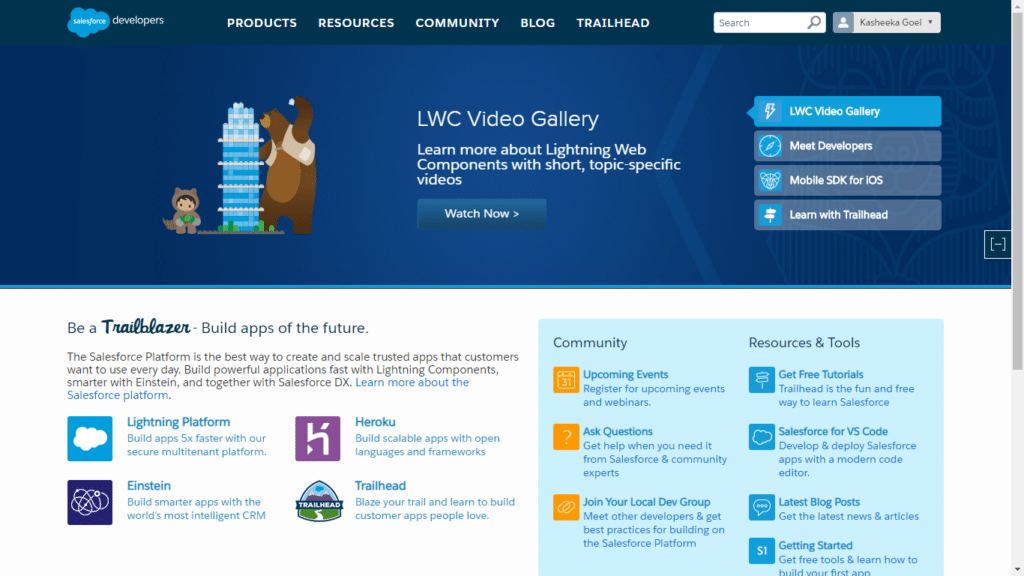 Guidelines for creating Salesforce Developer Login Account:
When creating a Salesforce developer login account, the permission needs to be set for both accounts and contacts.
When the record types are created by an administrator, you need to decide a record type when you create your Salesforce login account.
In order to check if the various business accounts are linked together, one needs to fill the parent account field.
The parent node of business account should be categorized as location, designation, a service department, etc.
If the divisions are defined by the admin, then the default division will automatically be selected. Otherwise, a different division can be set manually.
Get ready for the high-paying Salesforce jobs with these Top Interview Questions and Answers!
In this session of Salesforce tutorial, we learned how to create a Salesforce Developer Login account. Now, you can go ahead and create a Salesforce login and start creating new things according to your needs. In the next session, we'll be talking about the Data Types, Field Types and Components in Salesforce.