How to Create Reports
It is very simple and quick to create reports in salesforce. First login to your salesforce association group and then click on reports tab you would navigate to below screen.
When you click reports tab it will display above the screen.
Dashboard folder is used Navigate list of the dashboard screen.
Create a new report folder is used to create new report folder
Create a new dashboard folder is used to create a new dashboard folder
Left side box shows a list of presented report/dashboard folders in your organization. By default, salesforce would give standard folders.
A new report button is used to create a new report and a new dashboard button is used to create a new dashboard.

Go for the most professional Salesforce Training Course for a stellar career now!
Follow these steps to create new Salesforce reports –
Click on the report tab and then click in new report button.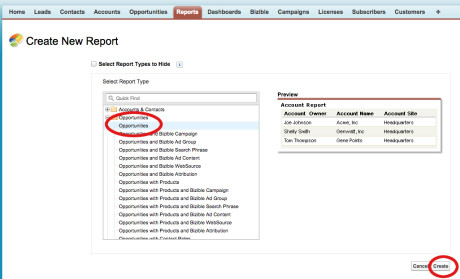 Select the report type and click on Create.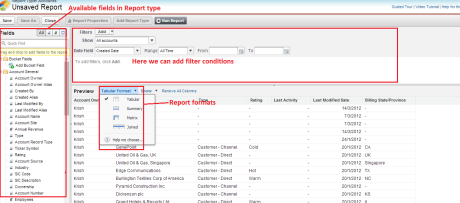 Click on save when your report once was done with your report customization. Enter compulsory fields to save the report, those are Report name and also select the report folder.
Visit our Salesforce Community to get answers to all your queries!
This blog will help you get a better understanding of Why SALESFORCE in Your Business is a MUST?