How to integrate Hana Database with Excel
Microsoft Excel can be integrated with SAP HANA using MDX language with the help of pivot tables. SAP HANA client software is needed to make MDX connections which should be configured in the client system. Once this client software is downloaded and installed, you can go ahead with the following procedure:
Step 1: Launch MS Excel and go to the Data menu.
Step 2: Select 'From Data Connection Wizard' option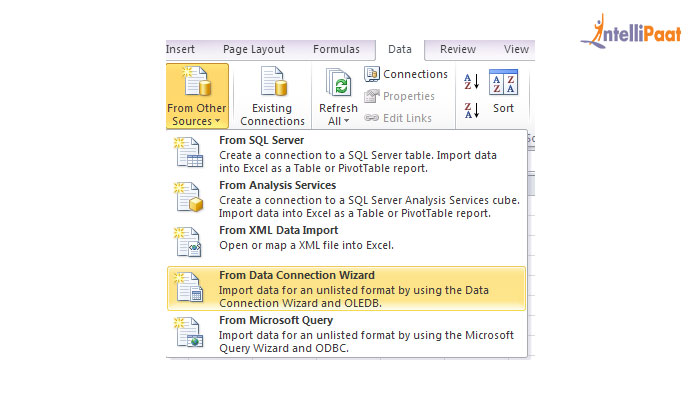 Become a SAP HANA professional with this complete SAP HANA Training Course!
Step 3: Go to the 'Other/Advanced' option and select 'SAP HANA MDX Provider'.
Step 4: Now, the SAP HANA Login window will appear where you will provide the credentials, i.e., Host, Login, Instance, etc., and click on the 'Test Connection' button.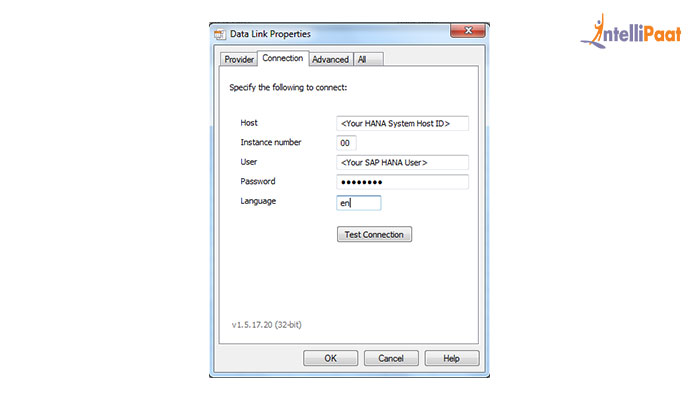 Step 5: After successful completion of the test click 'OK' to enter into a new window asking to choose modeling views. Select the package.
Step 6: Click on the name of the analytic view or calculation and hit the 'Finish' button.
Want to get certified in SAP HANA. Learn from our SAP HANA expert and do excel in your career with intellipaat's SAP HANA Admin certification!
Step 7: A dialog box will appear informing you about saving the password in the Excel file which will save you from entering a password over and over again. Click on the 'Finish' button and your connection with the SAP HANA database is made.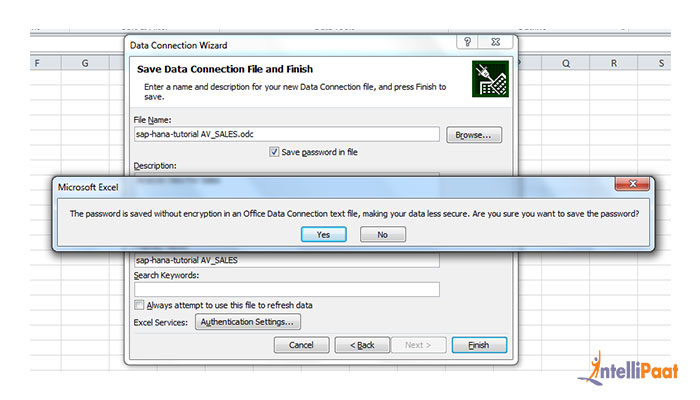 If you have any doubts or queries related to SAP HANA, get them clarified from the SAP experts on our SAP Community!
In the next session of this tutorial on SAP HANA, we'll look at how SAP HANA Security works.