S/4 HANA Finance Architecture
SAP Simple Finance Powered by SAP HANA helps to cut cost and time to manage finance and accounting processes. In the earlier version of SAP Finance Accounting tool, most of the components were separately managed due to various technical restrictions without the presence of HANA platform.
Watch this SAP FICO vs SAP S4 HANA Finance Video
There were lot of challenges before the introduction of SAP Simple Finance, they were:
Moving data to appropriate table for the purpose of reporting
Analyzing full data in BI with multiple BI extractors
Reconciliation needed for all components
Details stored in corresponding components for different levels


With the introduction of the new architecture of SAP Simple Finance the following features were introduced:
Multidimensional reporting on Universal journal without performing data replication to BI
Universal Journal as on-line item table with full detail for all the components.
Optimized structural capabilities of the financial solution- multiGAAP, additional currencies etc
Existing support for the ABAP programs or reports to prior tables with read access.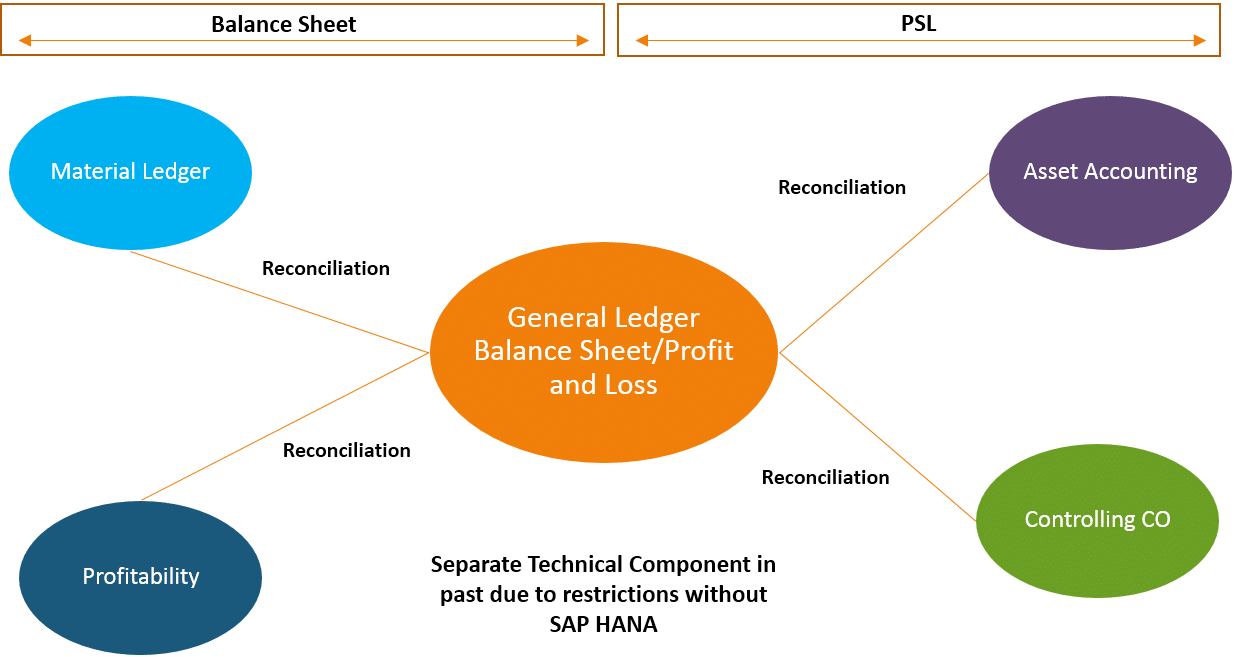 Learn from our SAP FICO experts and get certified with SAP FICO certification.
The following replacement were done with compatibility views in the new architecture :
BSIS – Index for G/L account
BSAS – Index for G/L Accounts (Cleared Items)
BSID – Index for Customers
BSAD – Index for Customers (Cleared Items)
BSIK – Index for Vendors
BSAK – Index for Vendors (Cleared Items)


Aggregate Tables Removed −
GLT0 – General Ledger Totals
GLT3 – Summary Data Preparation for Consolidation
KNC1 – Customer Master (Transaction Figures)
LFC1 – Vendor Master (Transaction Figures)

Other Tables Removed −
COEP – Cost Line Items
ANEP – Fixed Assets: Line Items